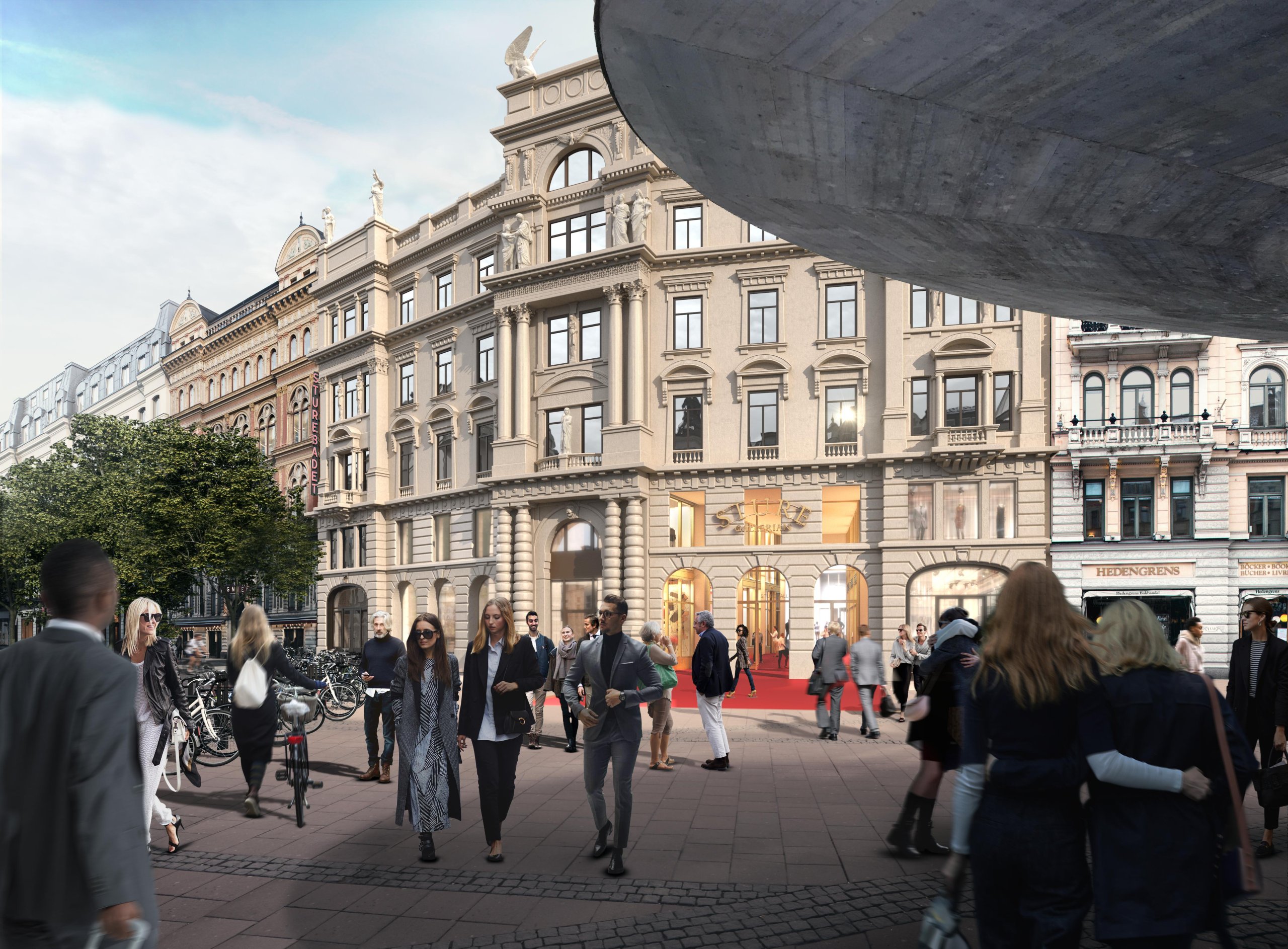 Bångska palatset is being recreated, and the previously characteristic facade is regaining its richness of detail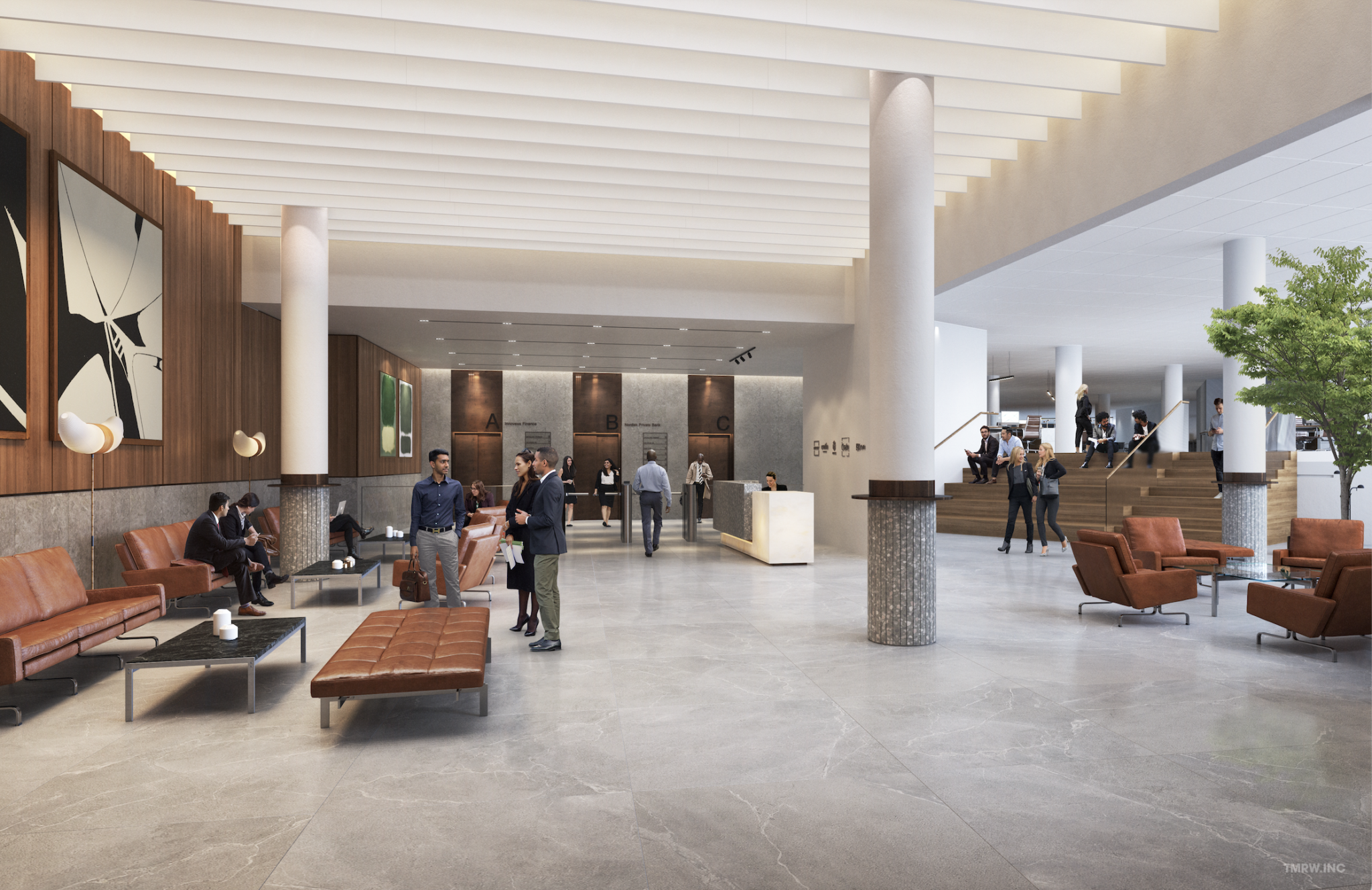 Elegant and luminous entrance with a lobby leading to the offices at Stureplan 4.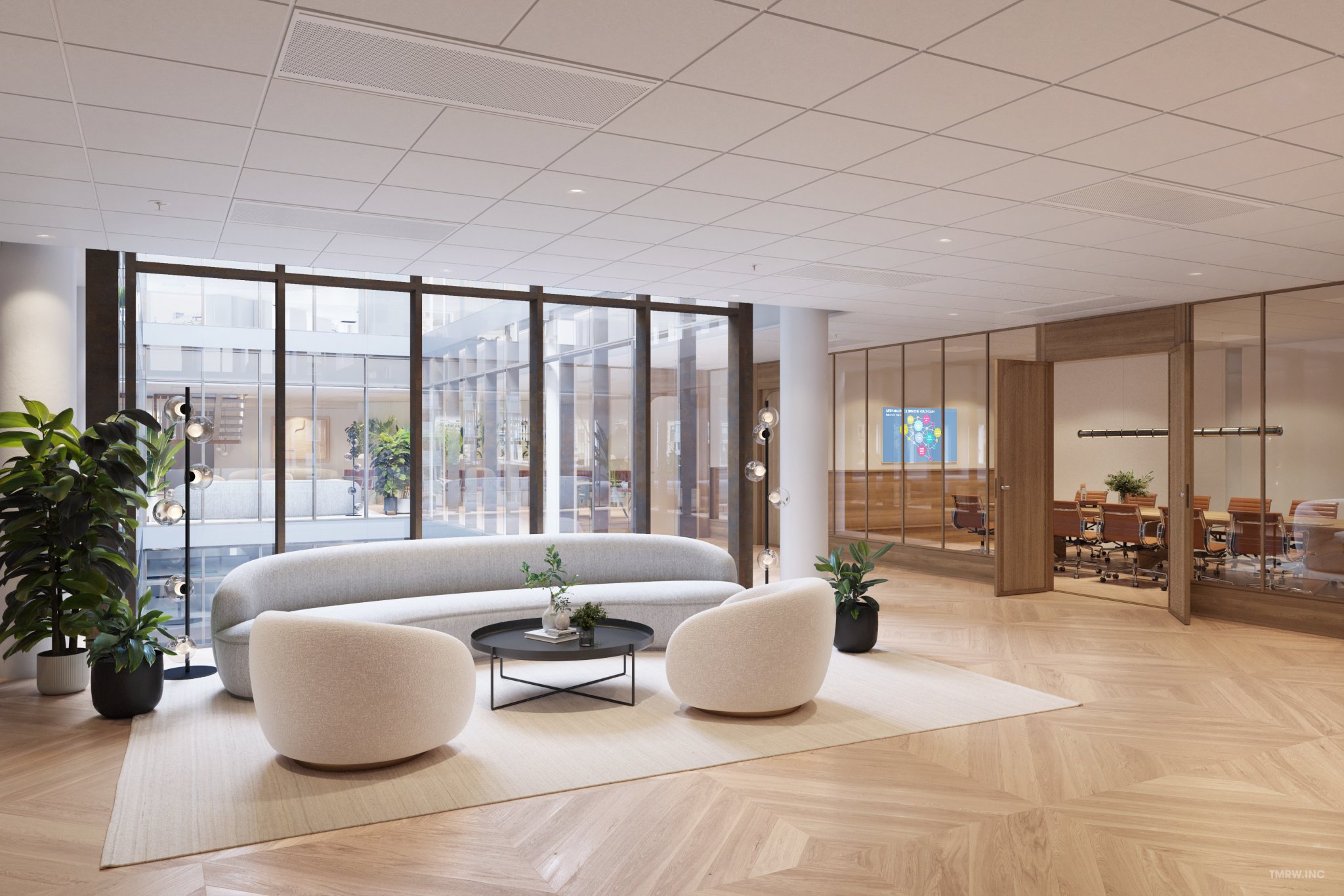 We build the offices of the future with unique flexibility, generous hight of the ceilings and lots of light.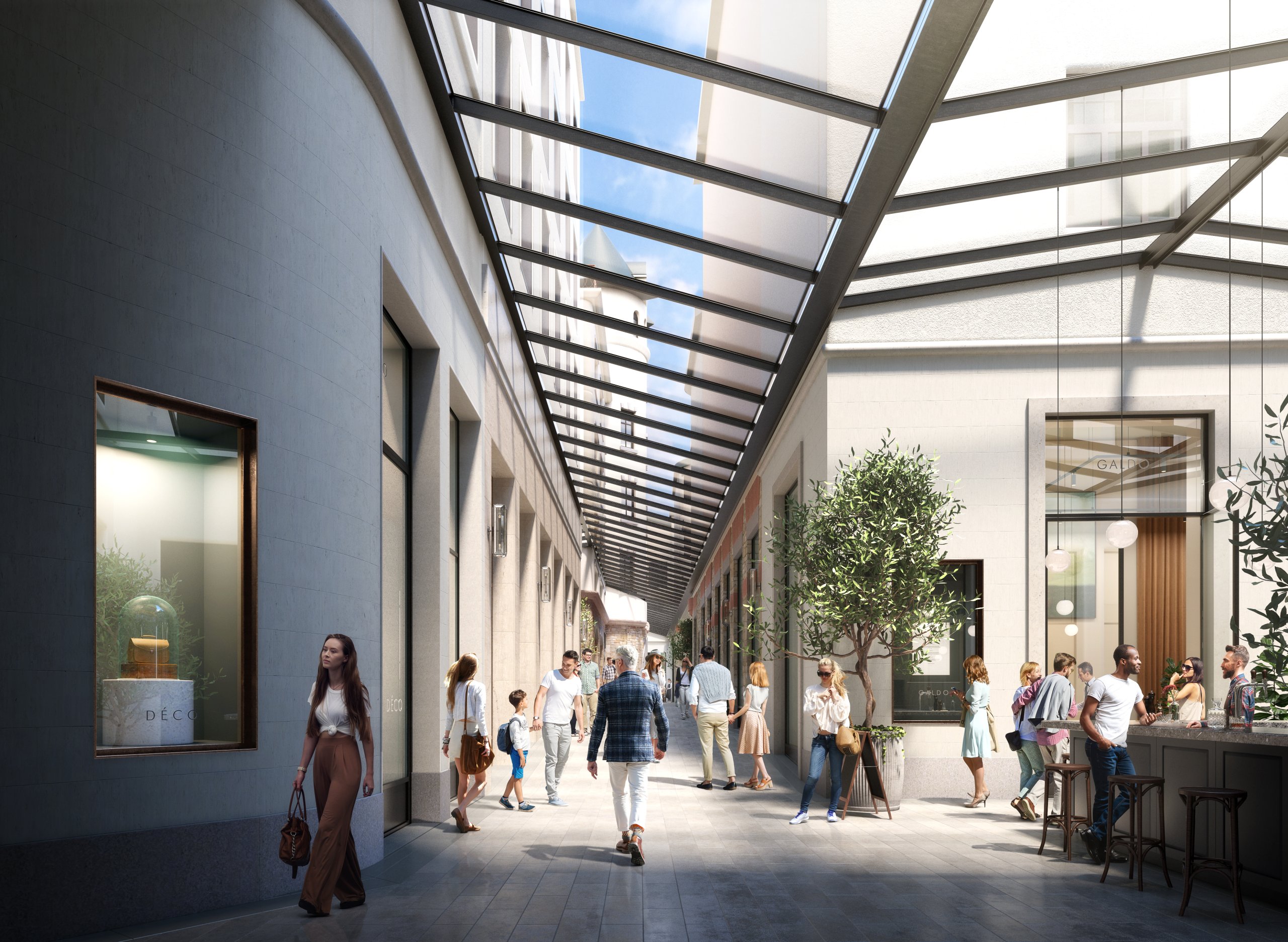 Ostermans passage. A broad shopping passage with a lot of natural light where the historical Freys Hyrverk glimpses in the front.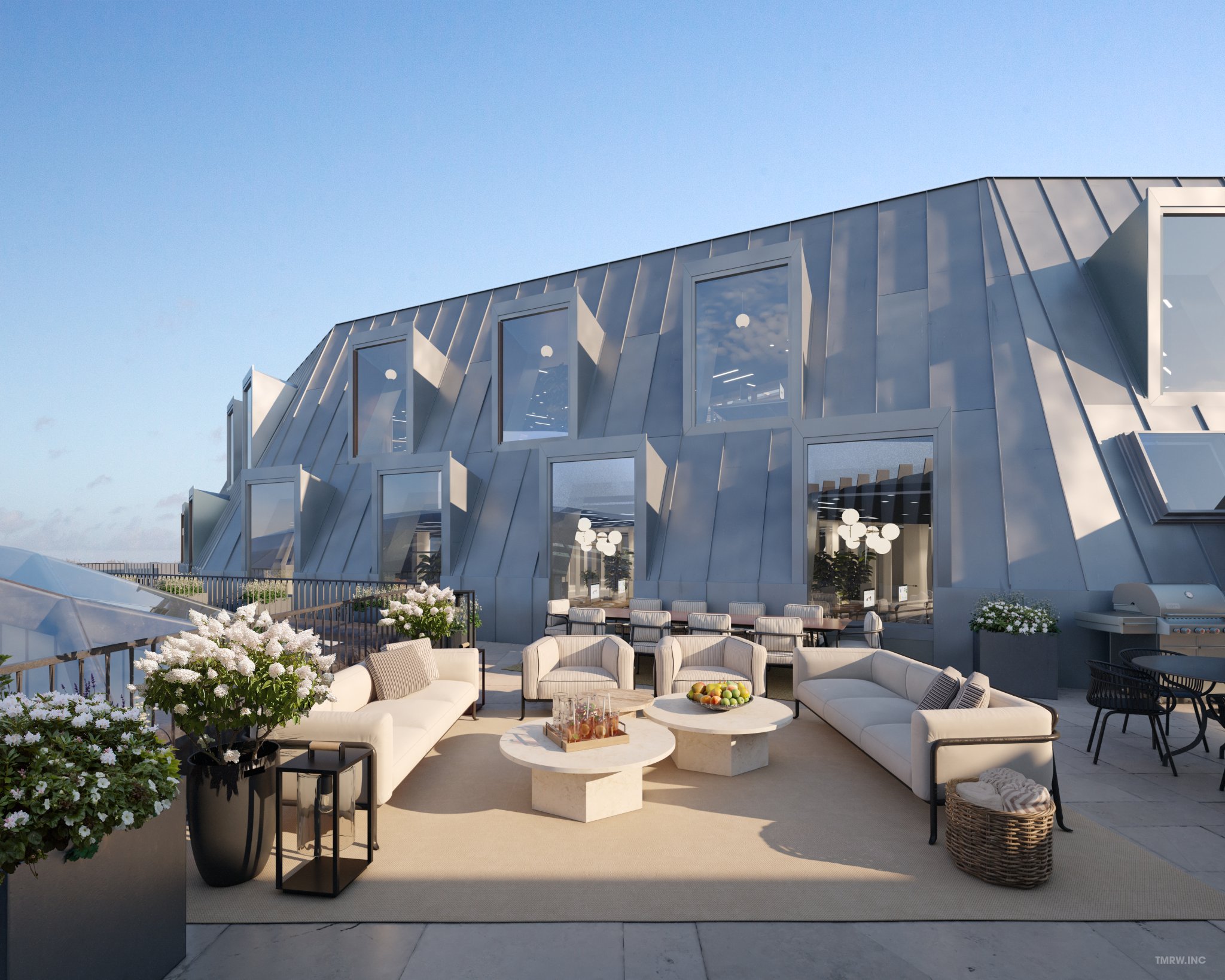 A private office terrace, perfect for meetings or relaxation. With the view overlooking the Marble Hall's arched glass dome and the rooftops of Stockholm.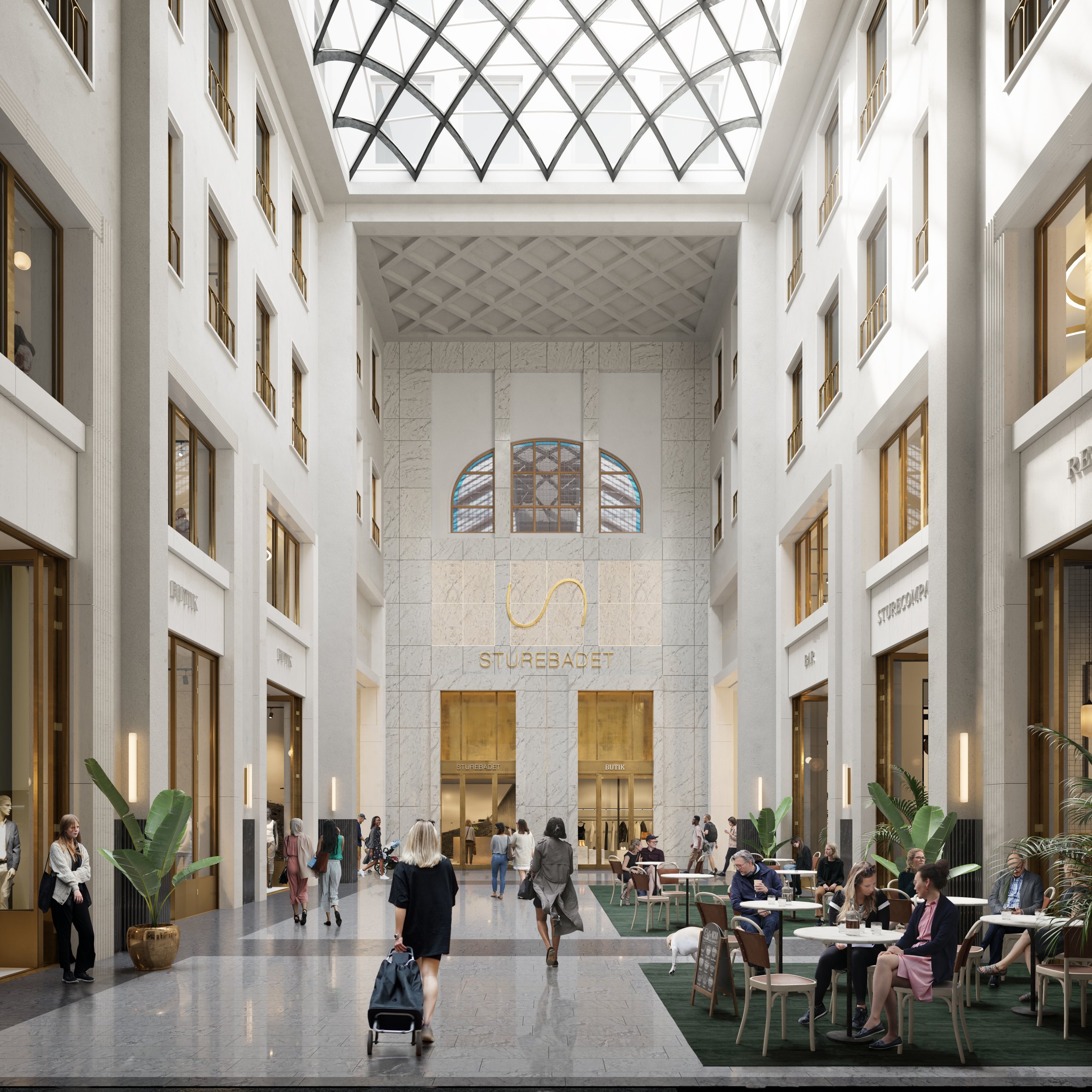 Curmans torg. High-rise architecture, a curved glass roof, and in the background, the classical swimming hall of Sturebadet.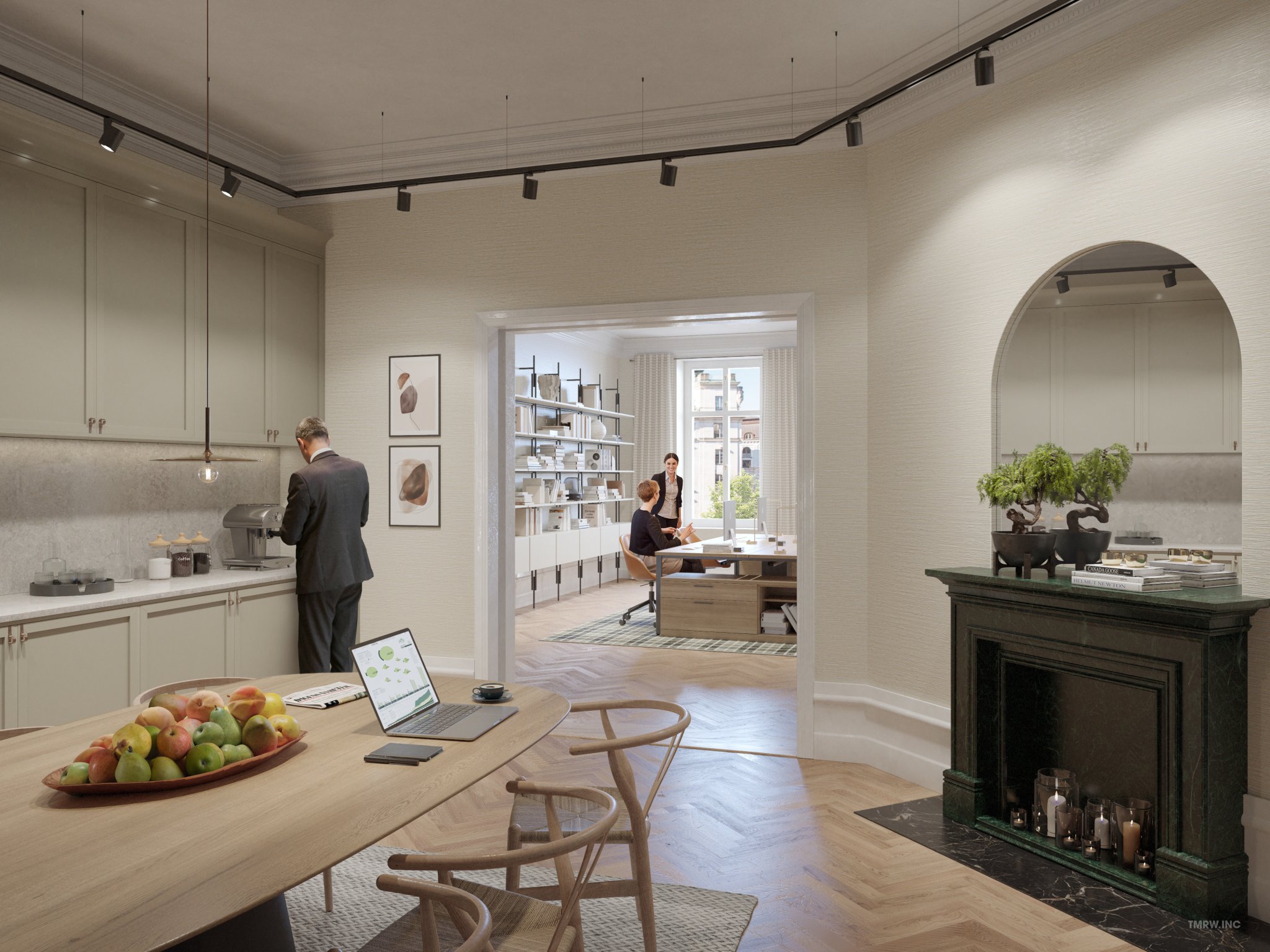 In close collaboration with the country's leading conservators, we carefully renovate premises from the 1880s. Here with a custom-built kitchen, fireplace, and a view of Birger Jarlsgatan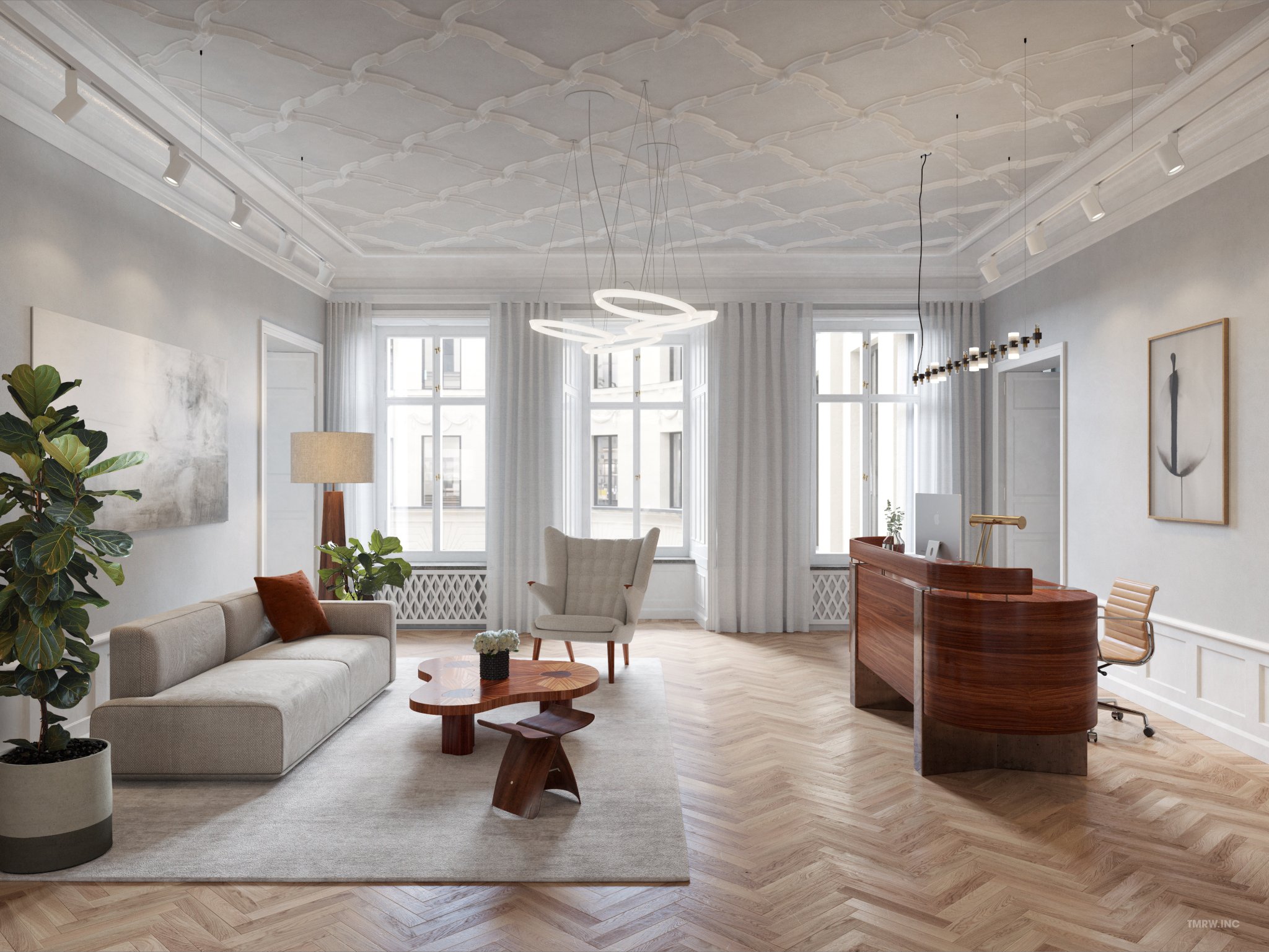 We recreate the fantastic architecture with generous ceiling heights, period-appropriate stucco work, and solid oak parquet flooring.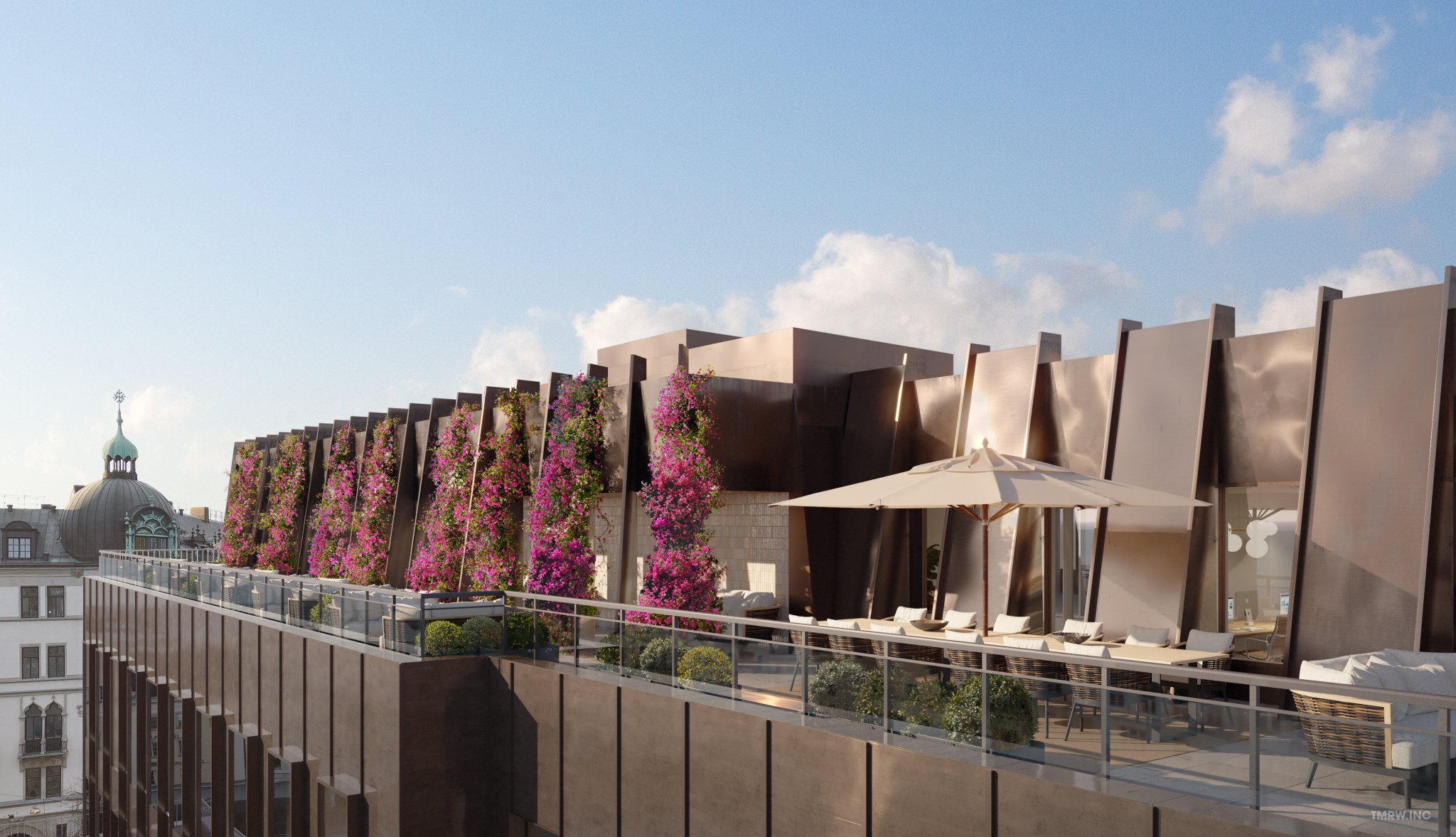 Office terrace of nearly 40 meters. Panoramic views over the surrounding rooftops and much of Stockholm.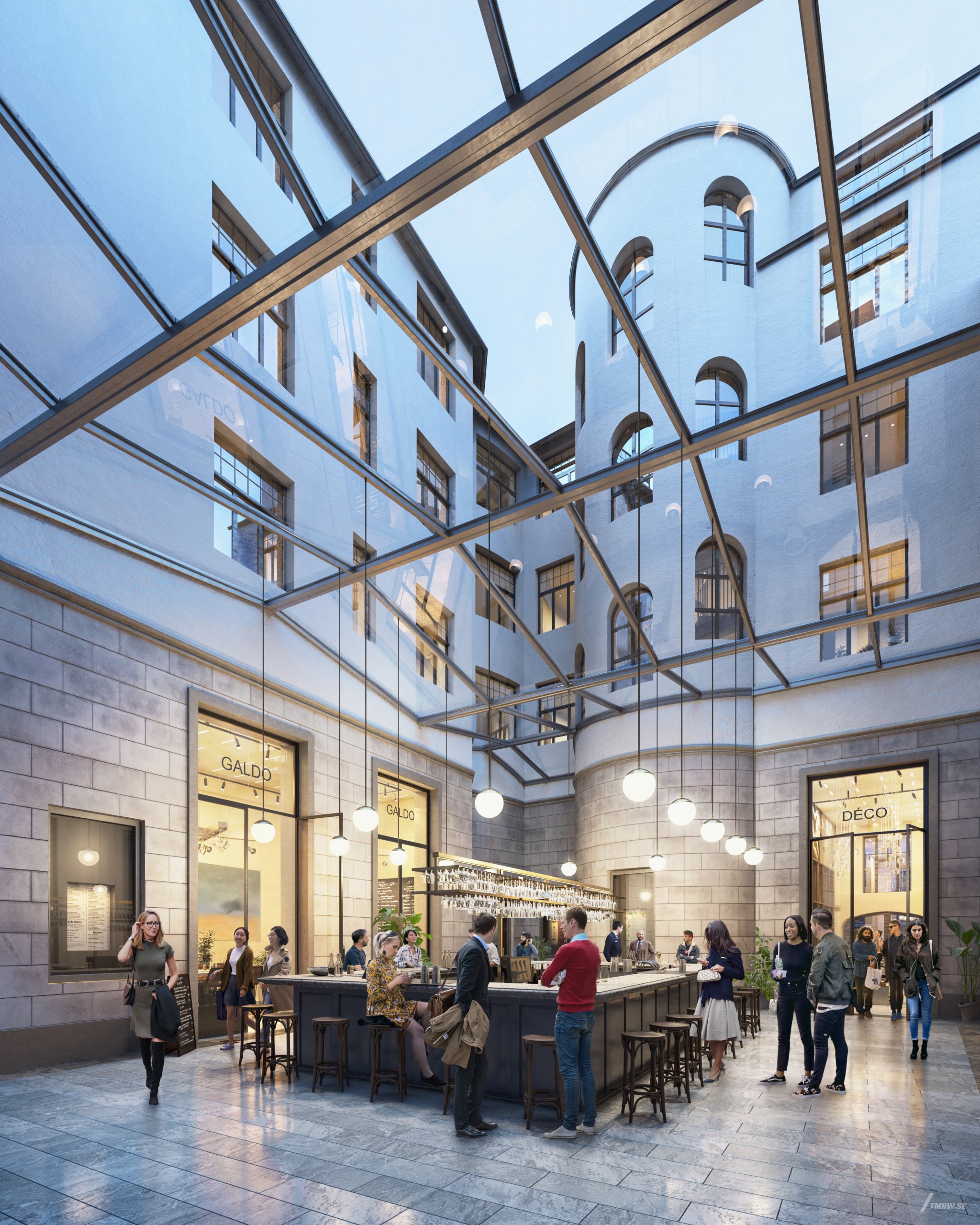 Grev Tures galleri. New vibrant square with entertainment and restaurant activities.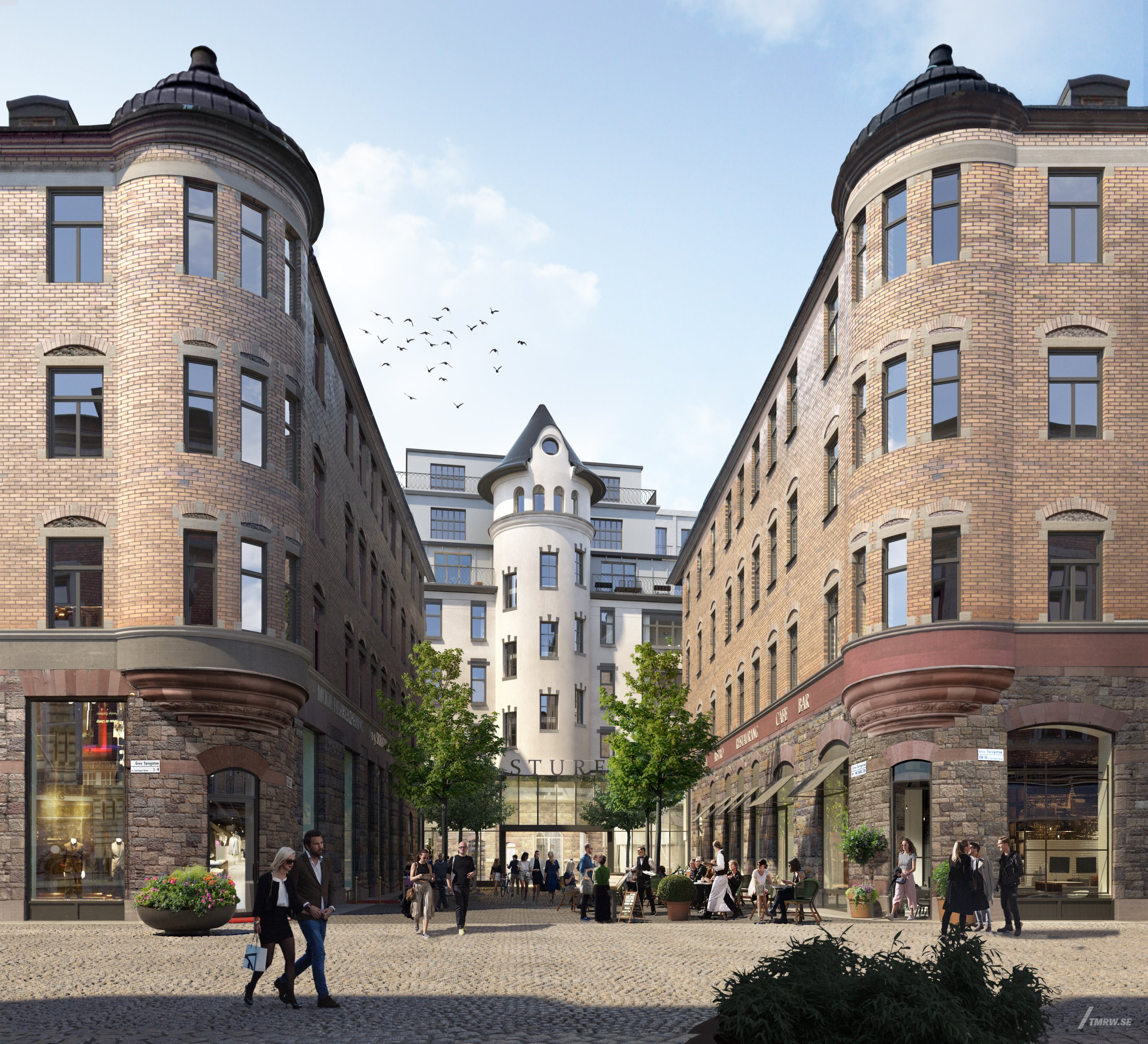 Freys Torg. Freys rental workshop is being recreated as a historically interesting street space through a gentle and understated architecture.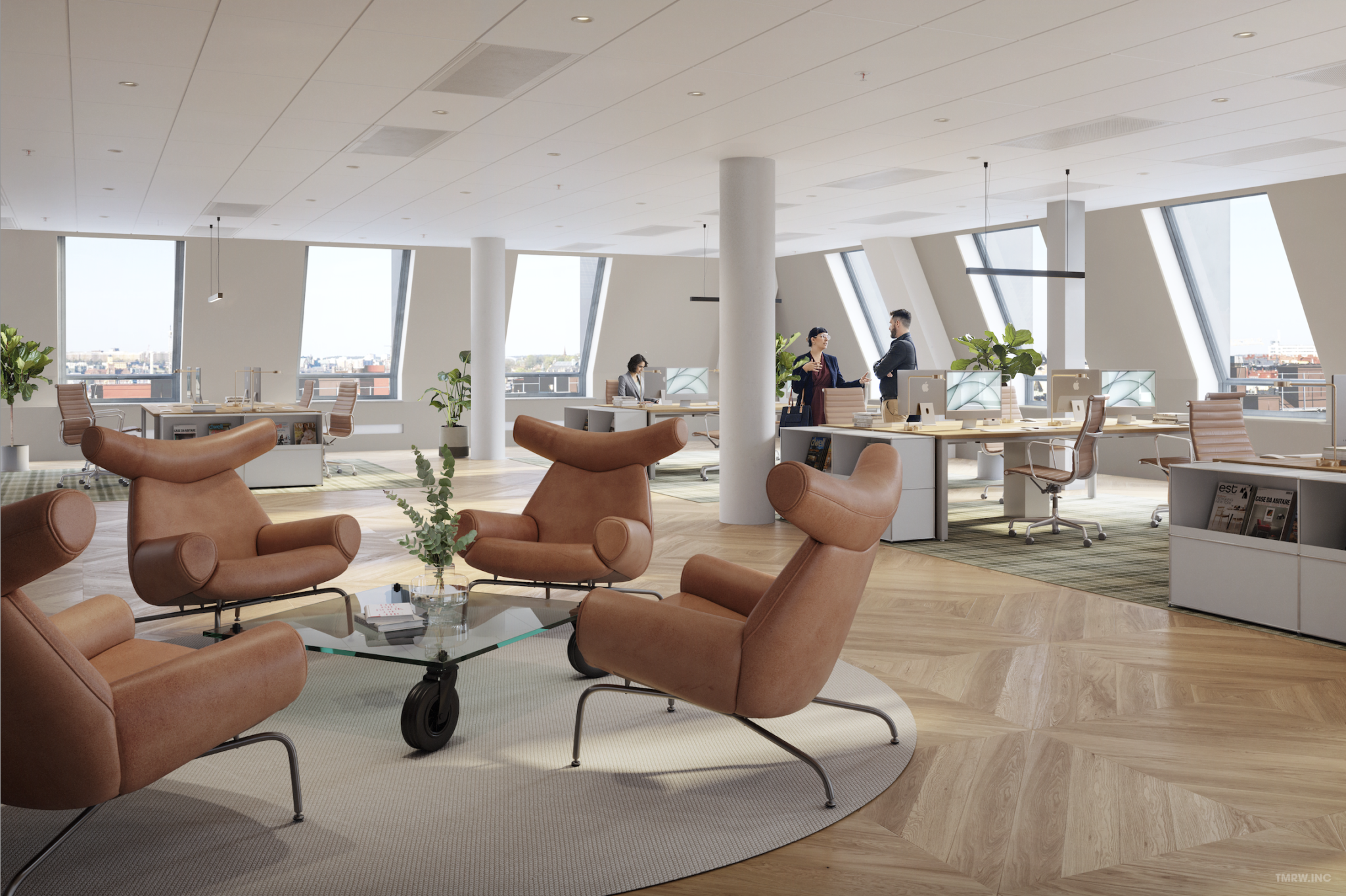 Open office landscape with lounge areas and large sloping windows offering views of Stockholm's city center.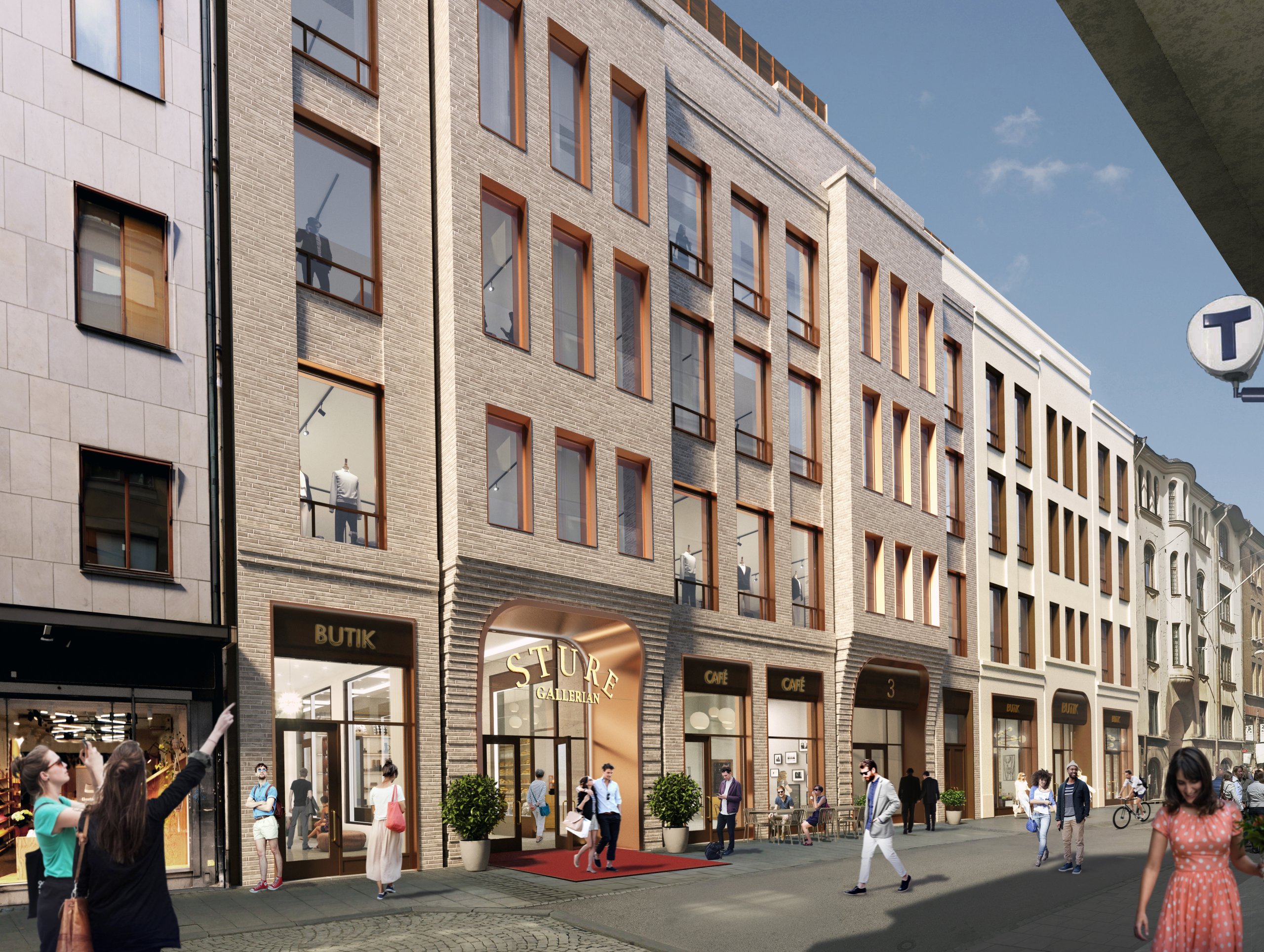 The new welcoming entrance to Sturegallerian on the street Grev Turegatan.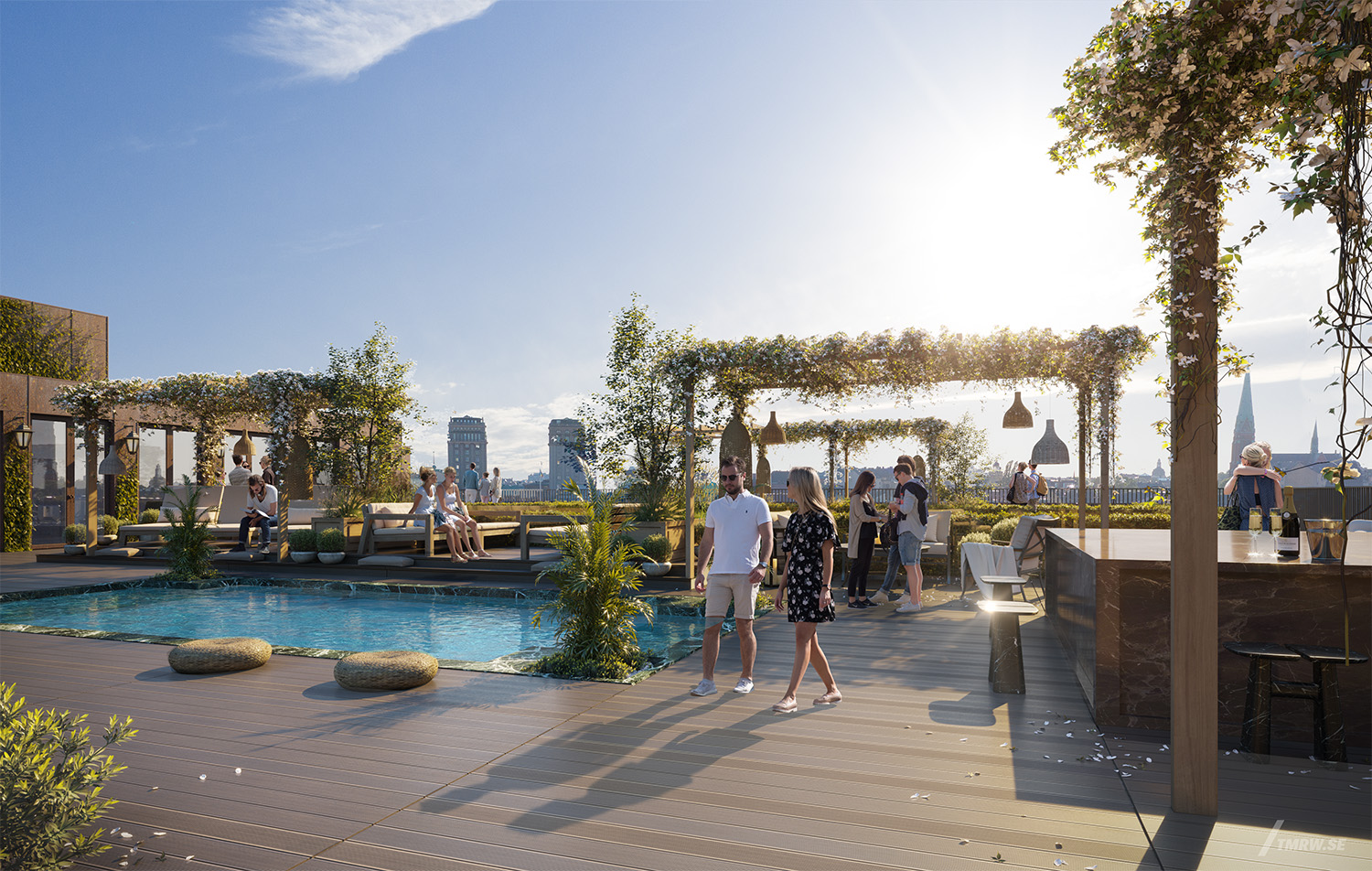 The planned hotel at Humlegården is crowned with a rooftop pool, an elegant bar, and views over the treetops.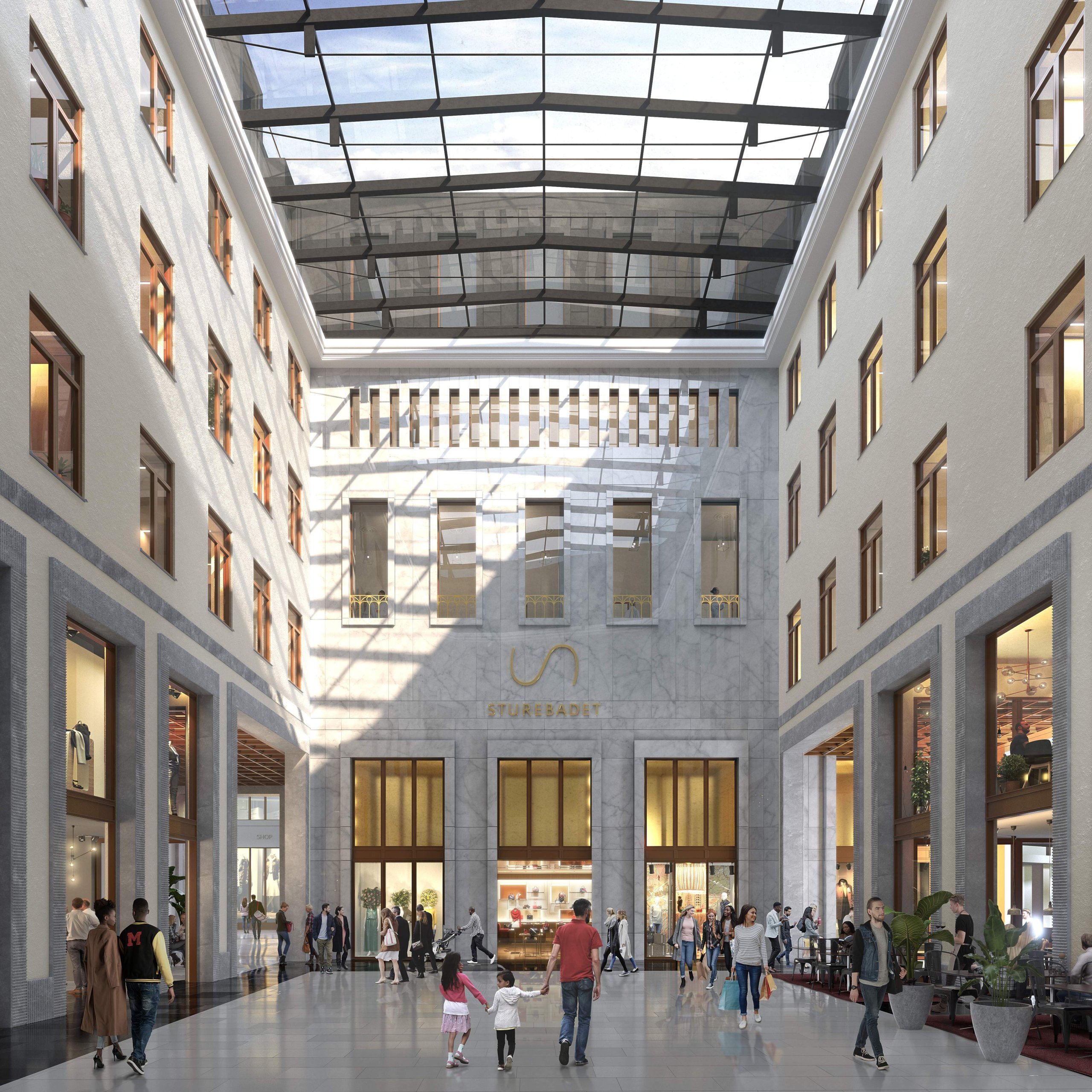 Bångska galleriet becomes a new indoor square with an entrance from Stureplan.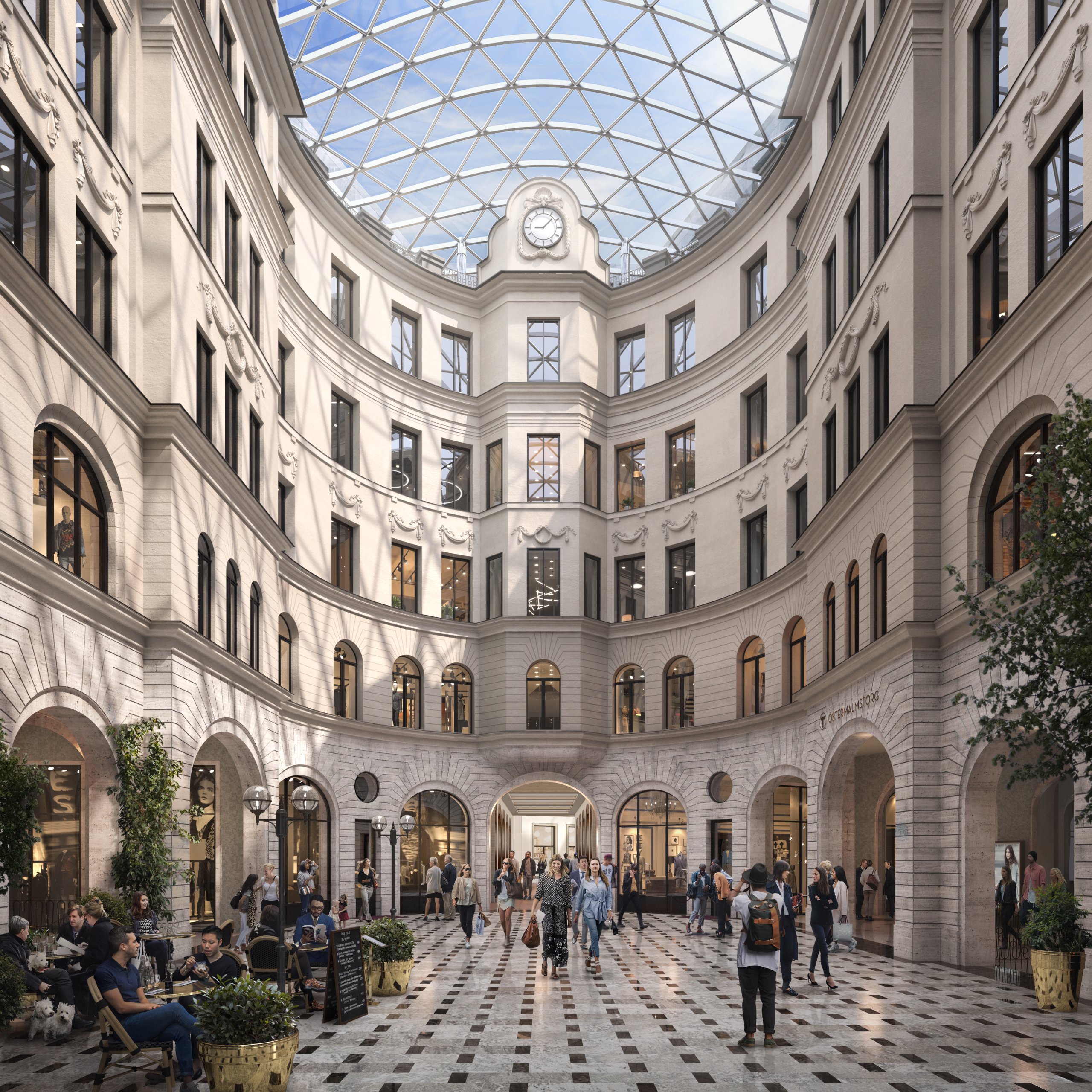 The centerpiece of the block with a new subway entrance and a food market one floor below.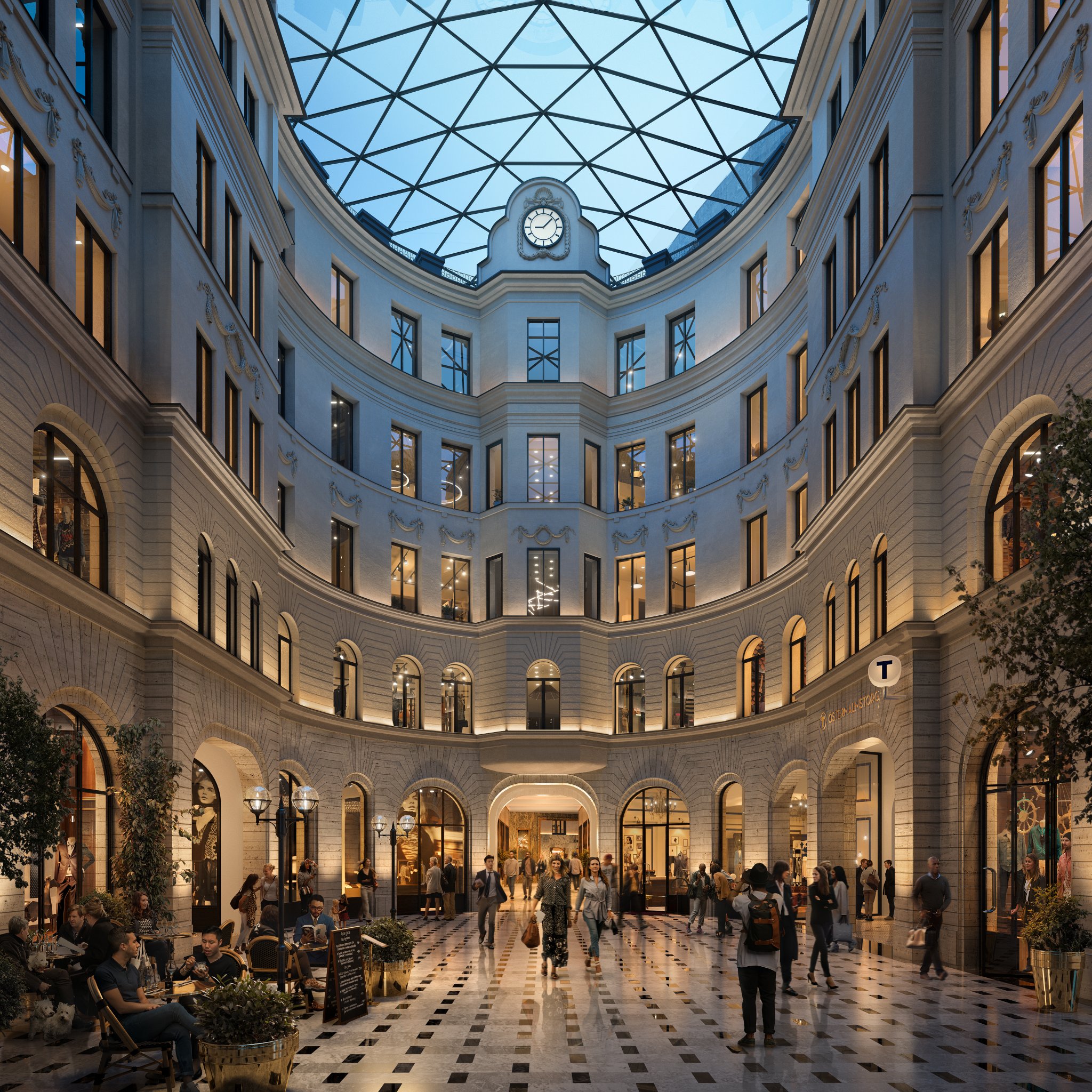 The illuminated Marble Hall, which in the evening offers visitors the opportunity to experience the neighborhood from an entirely new perspective.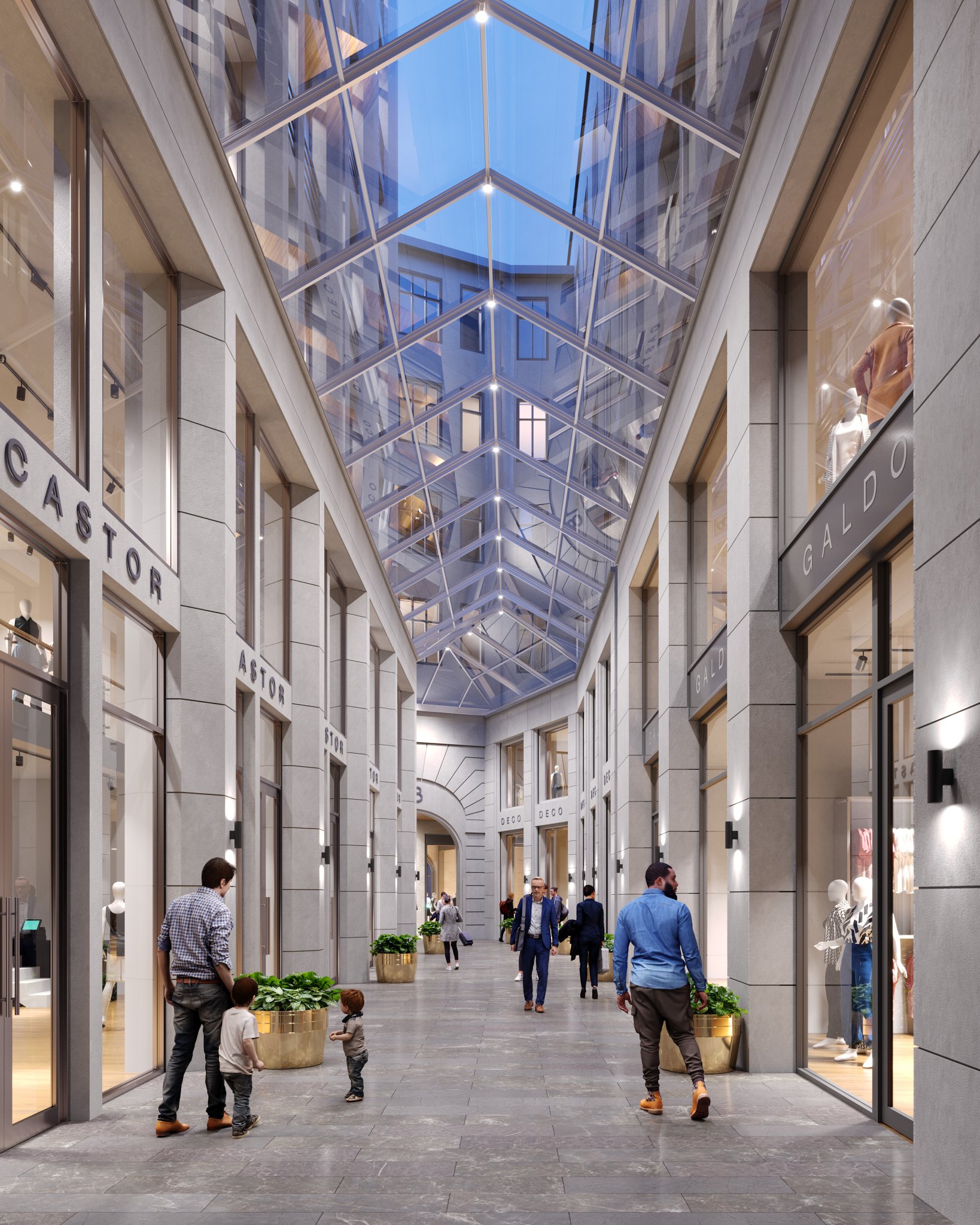 Sturepassagen in the mall. World-class shopping as we inaugurate the new passage with a broken glass roof.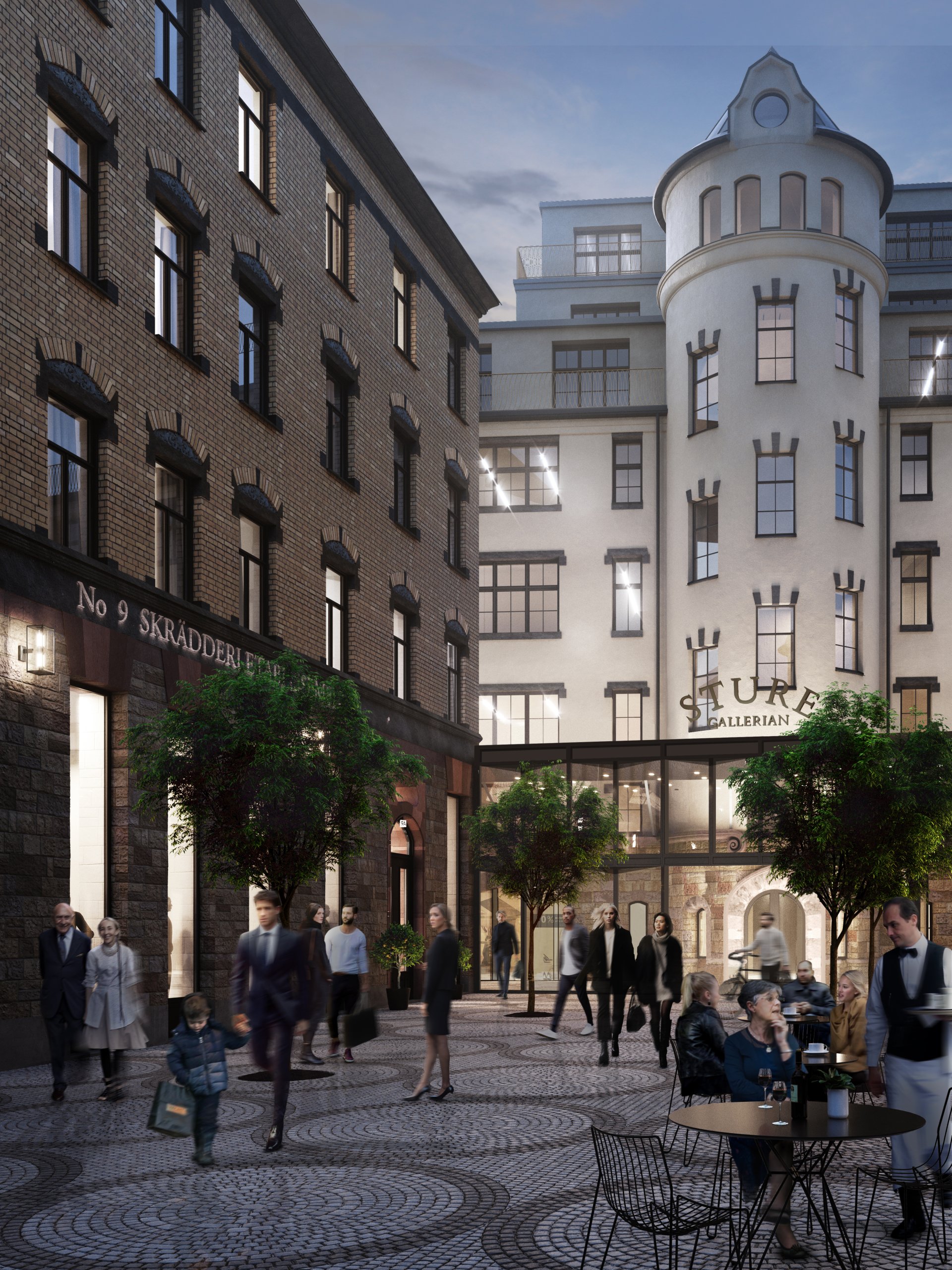 Freys Square with a south-facing outdoor seating area where guests can relax and enjoy lunch before heading into the new mall.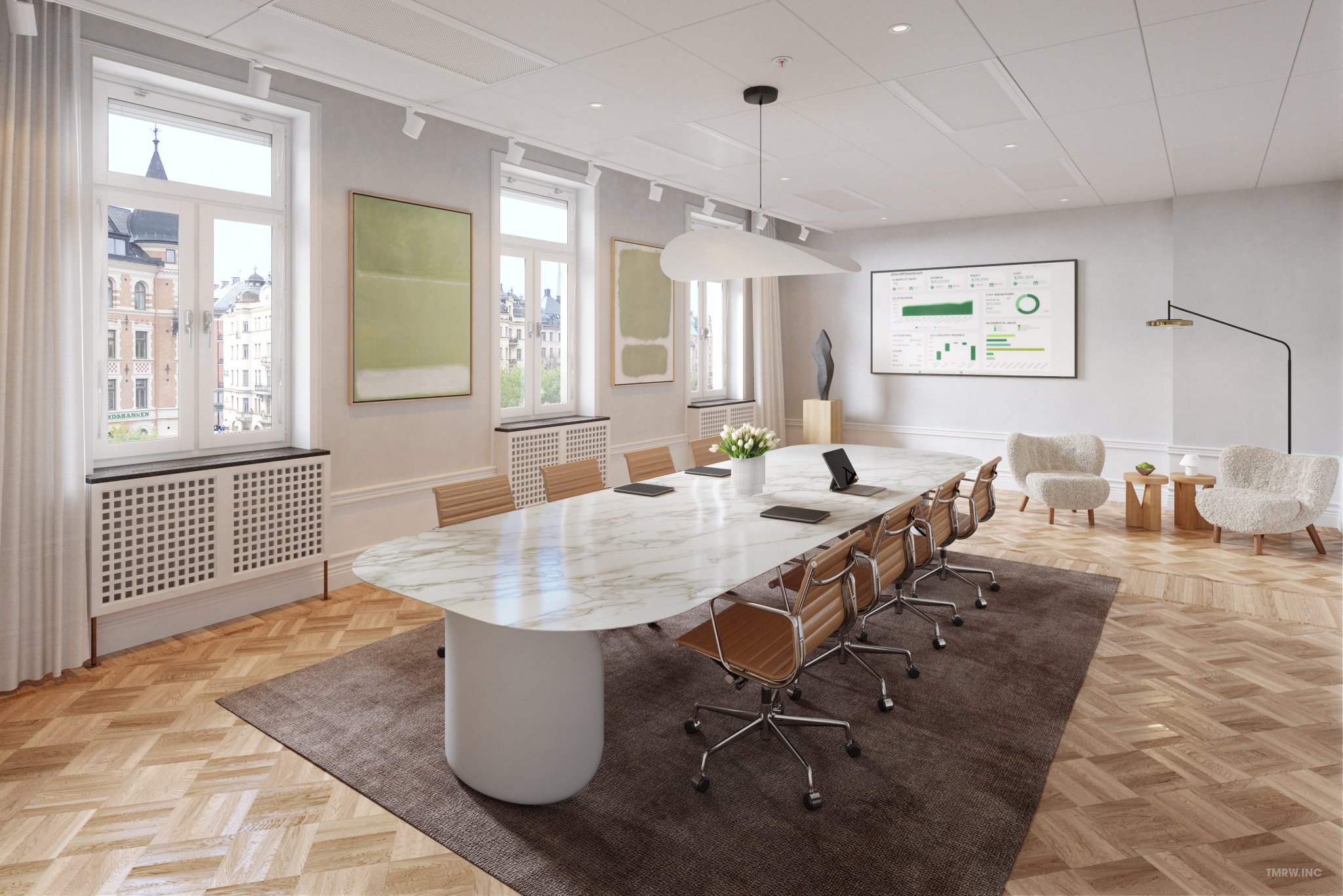 Modern offices in a classic turn-of-the-century setting. Conference rooms with oak parquet flooring, triple sash windows, and views over Stureplan.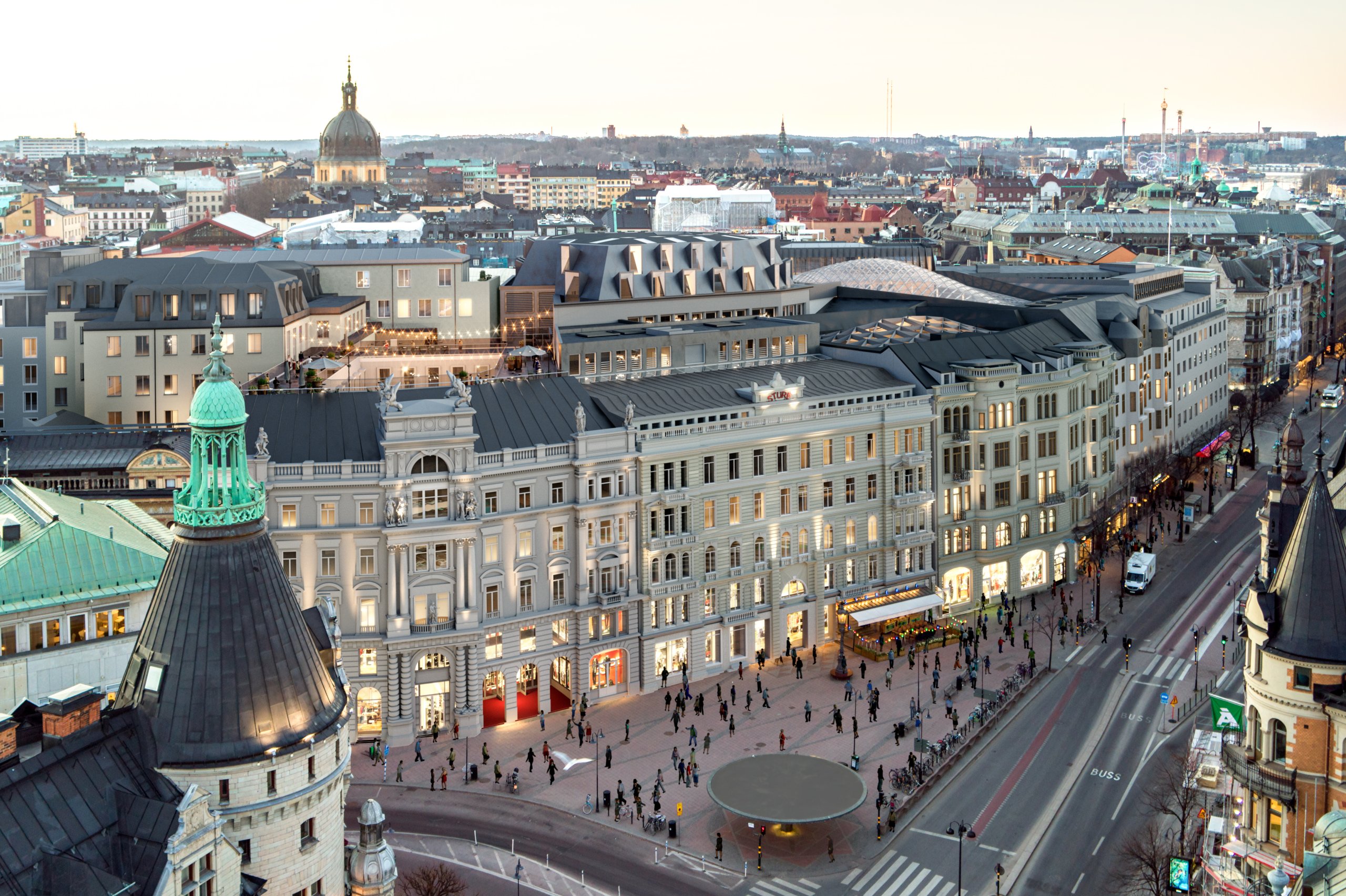 A place that never sleeps. The neighborhood comes to life as we restore culturally significant buildings and add flexible offices and private rooftop terraces.
Let us help you!