New meeting spots inside the quarter
As part of the renovation of the quarter, we are renovating previously enclosed courtyards and opening up exceptionally beautiful spaces that have not been accessible until now. In total, the new Sturekvarteret will offer over 20,000 square meters of shopping and dining experiences.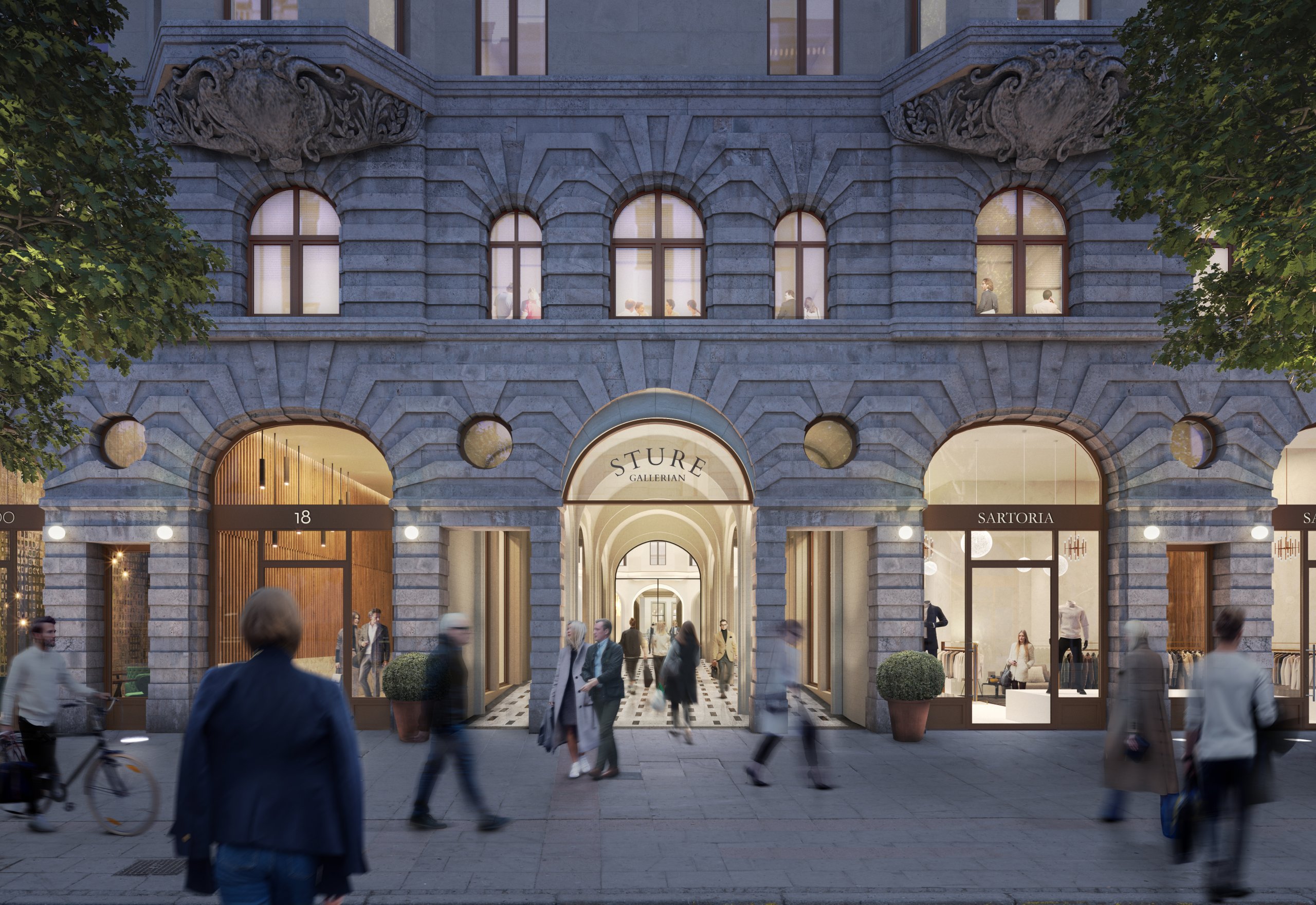 Better becomes the best
The most exclusive street in Sweden, Birger Jarlsgatan, receives a welcomed addition of new unique spaces as we renovate several historical buildings with grand entrances facing Stureplan.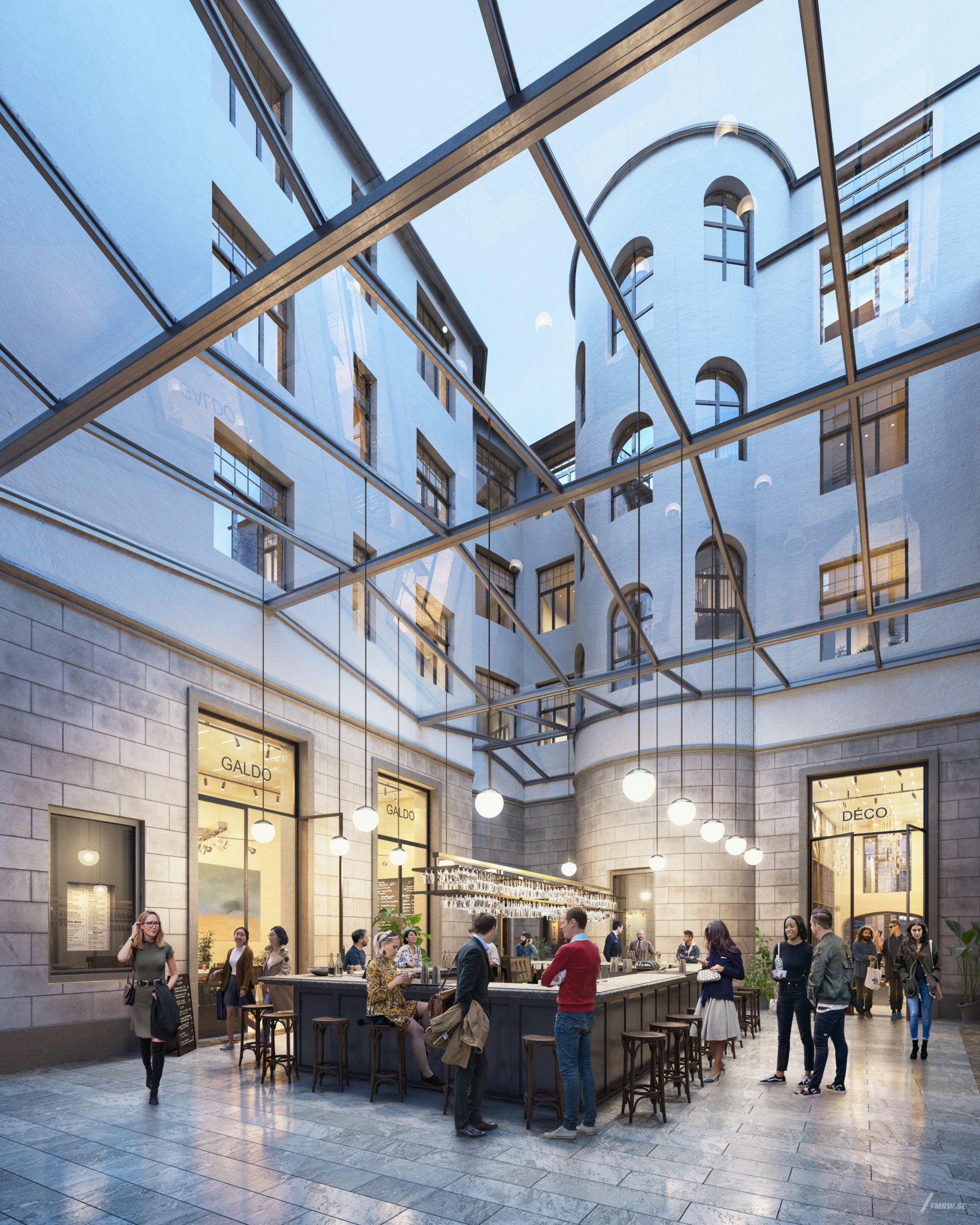 Classics and newcomers
The area is already known for restaurants such as Sturehof, Taverna Brillo and the michelin-starred restaurant Ekstedt. Now we add new locations for exciting cafés and spots that together contribute to new experiences.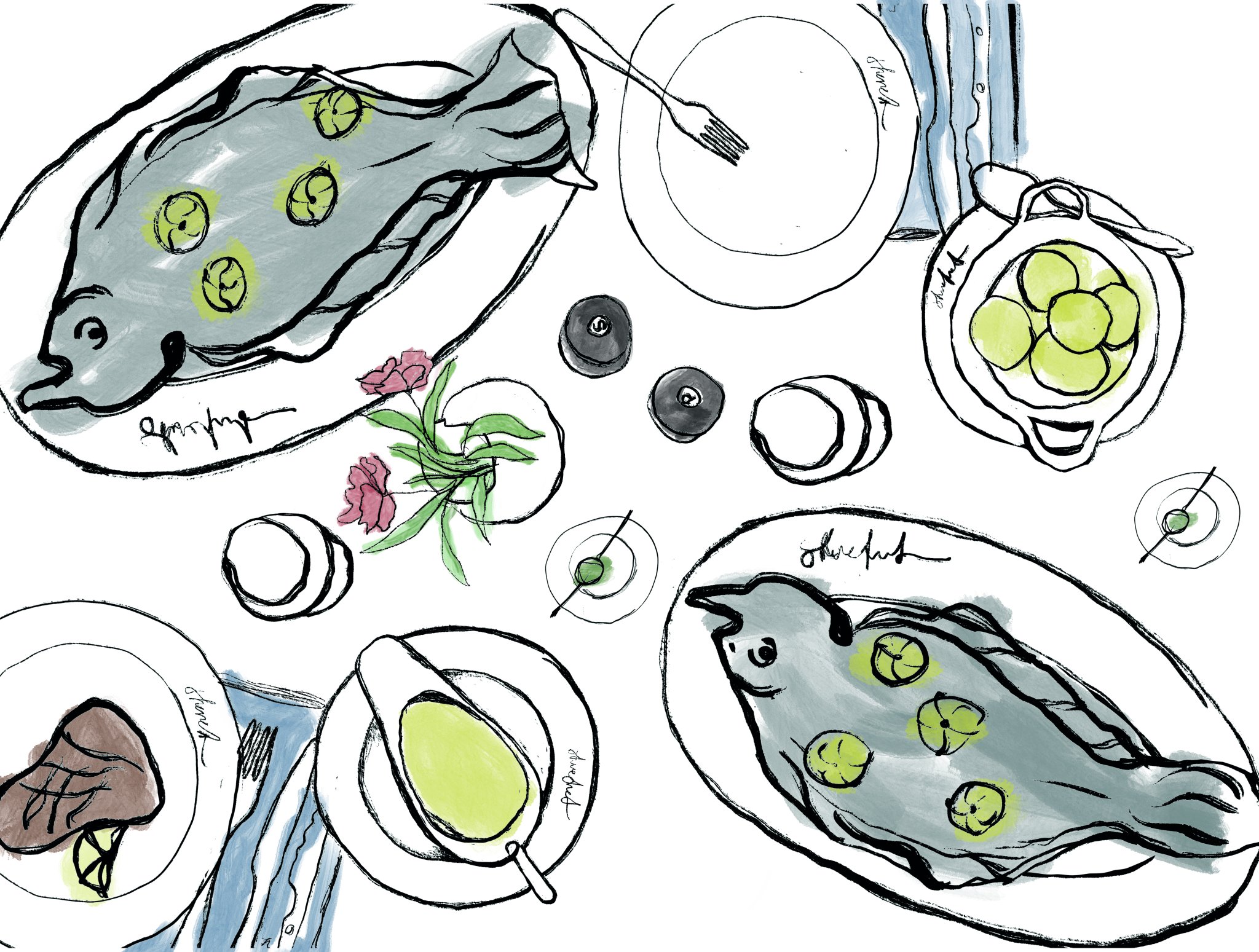 Premiere for Sturehallen
On the lower ground floor we make space for classic modern Sturehallen – a new big food hall of high quality in a market hall environment.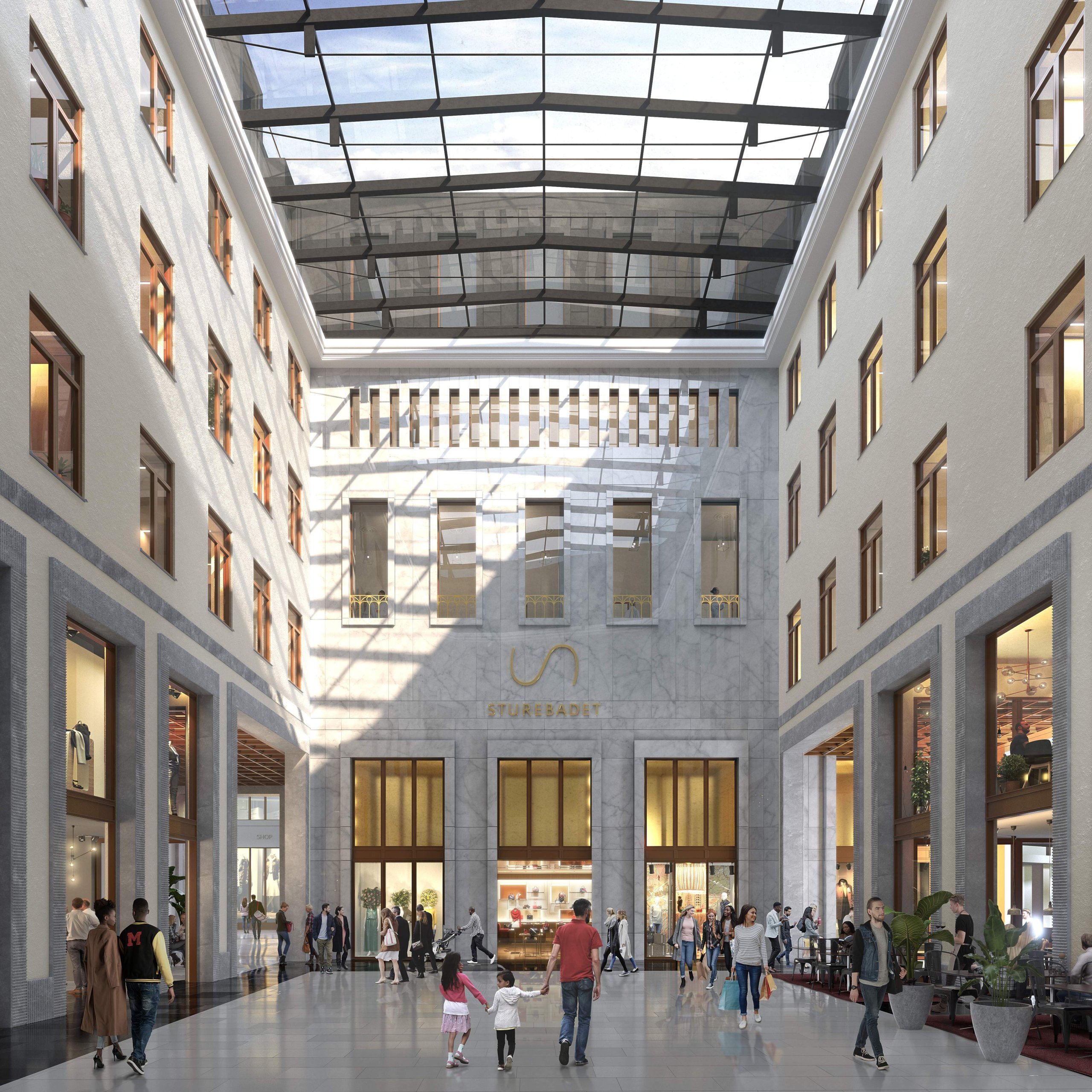 Brigther and more open
Stureplan is full of life around the clock. The new architecture invites more people to visit our stores and restaurants. With wider aisles, more natural light and high ceilings we are creating a welcoming environment in the very heart of Stockholm.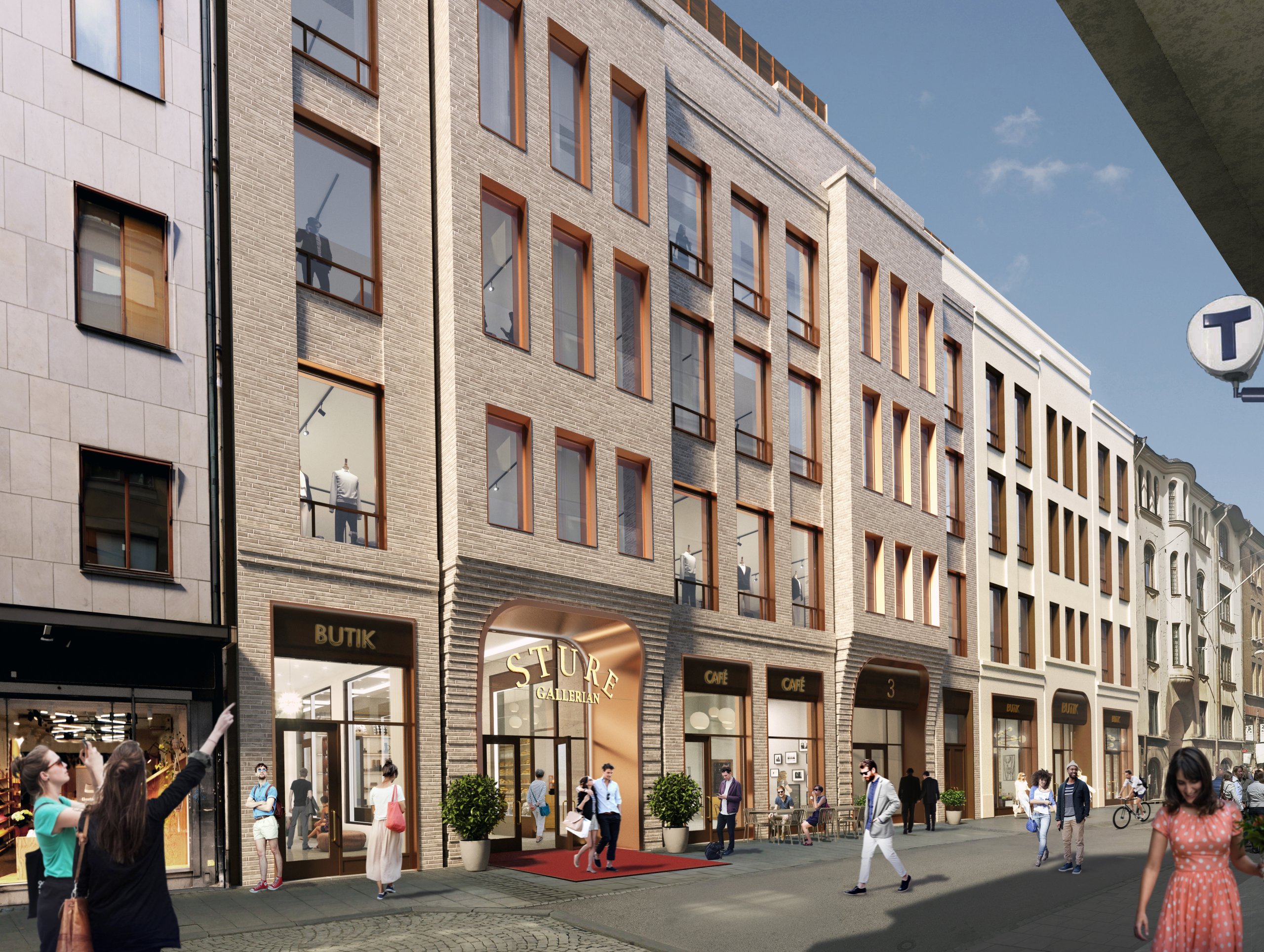 Shopping for everyone
In the quarter, international luxury brands and flagship stores are mixed with new swedish fashion brands. Here you find a living environment where quality and utility are combined.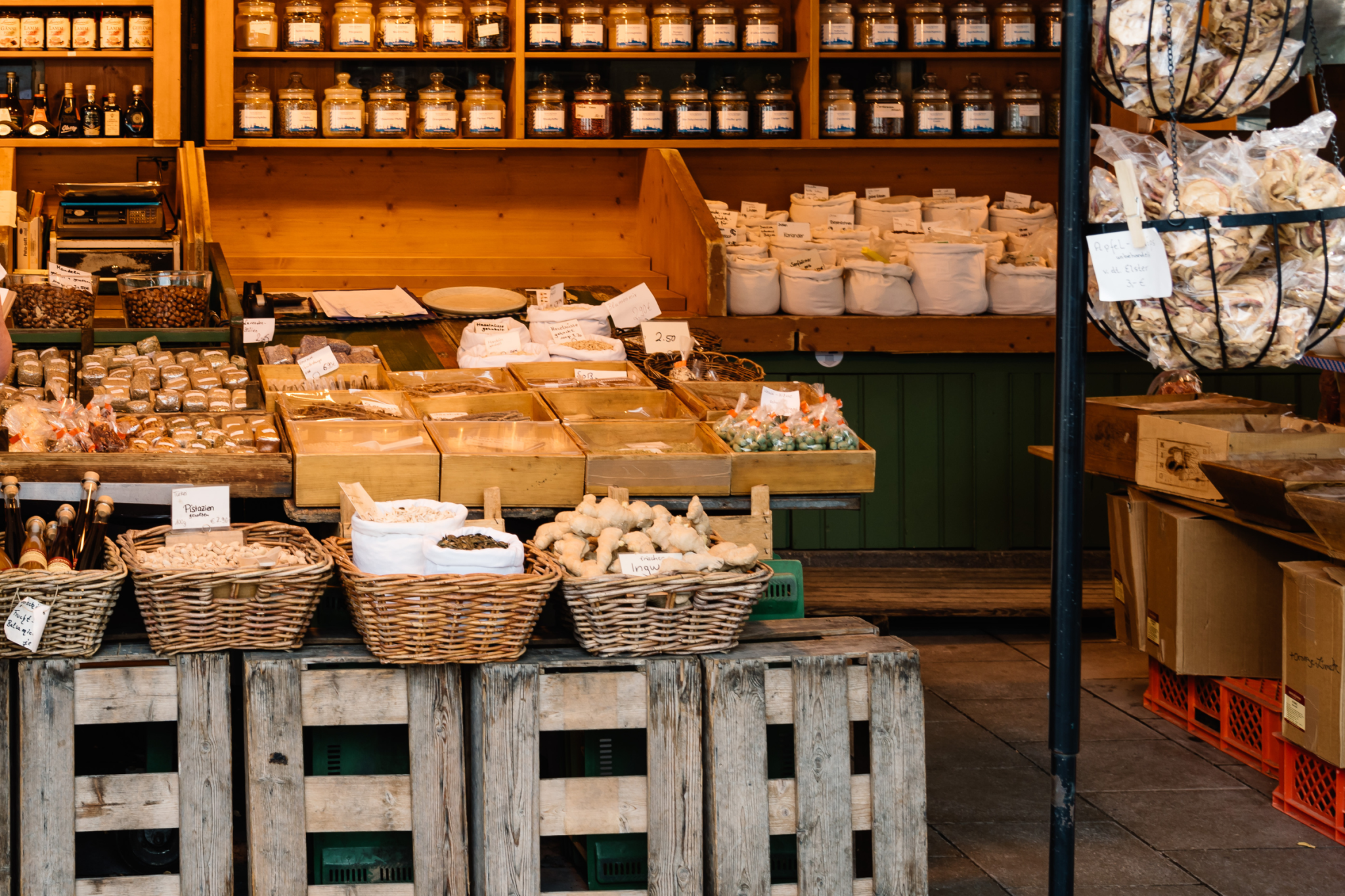 Lower ground floor of the Marble Hall
On the lower ground floor you will not only find the market hall-inspired Sturehallen, but also fast-casual restaurants, a rich range of services and direct access to the metro station Östermalmstorg.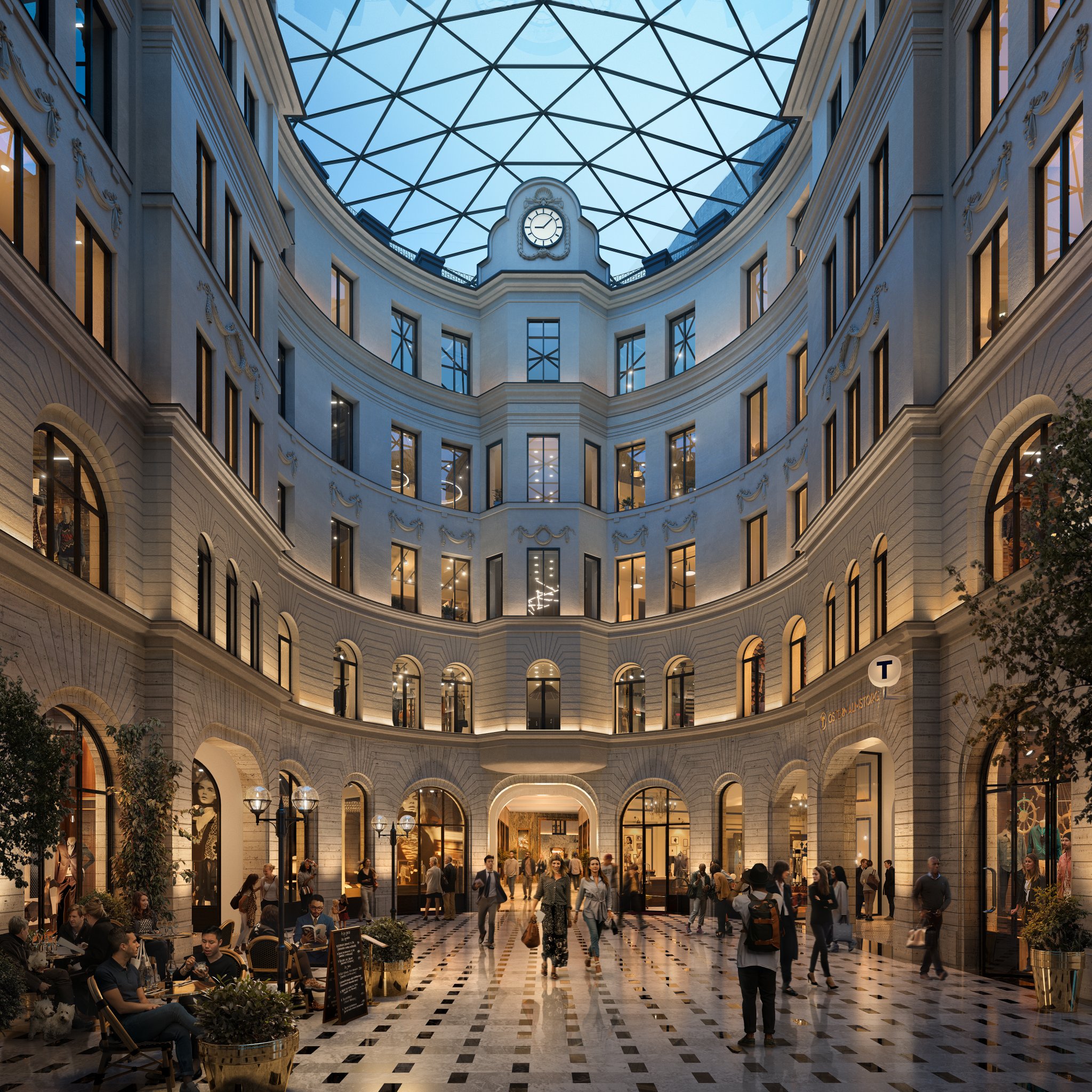 The Marble Hall's roof is suitable for all seasons
High above the Marble Hall's lively square, we build a magnificent terrace with place for hundreds of visitors. Above the terrace a glass roof crowns the hall, ensuring indoor climate year-round.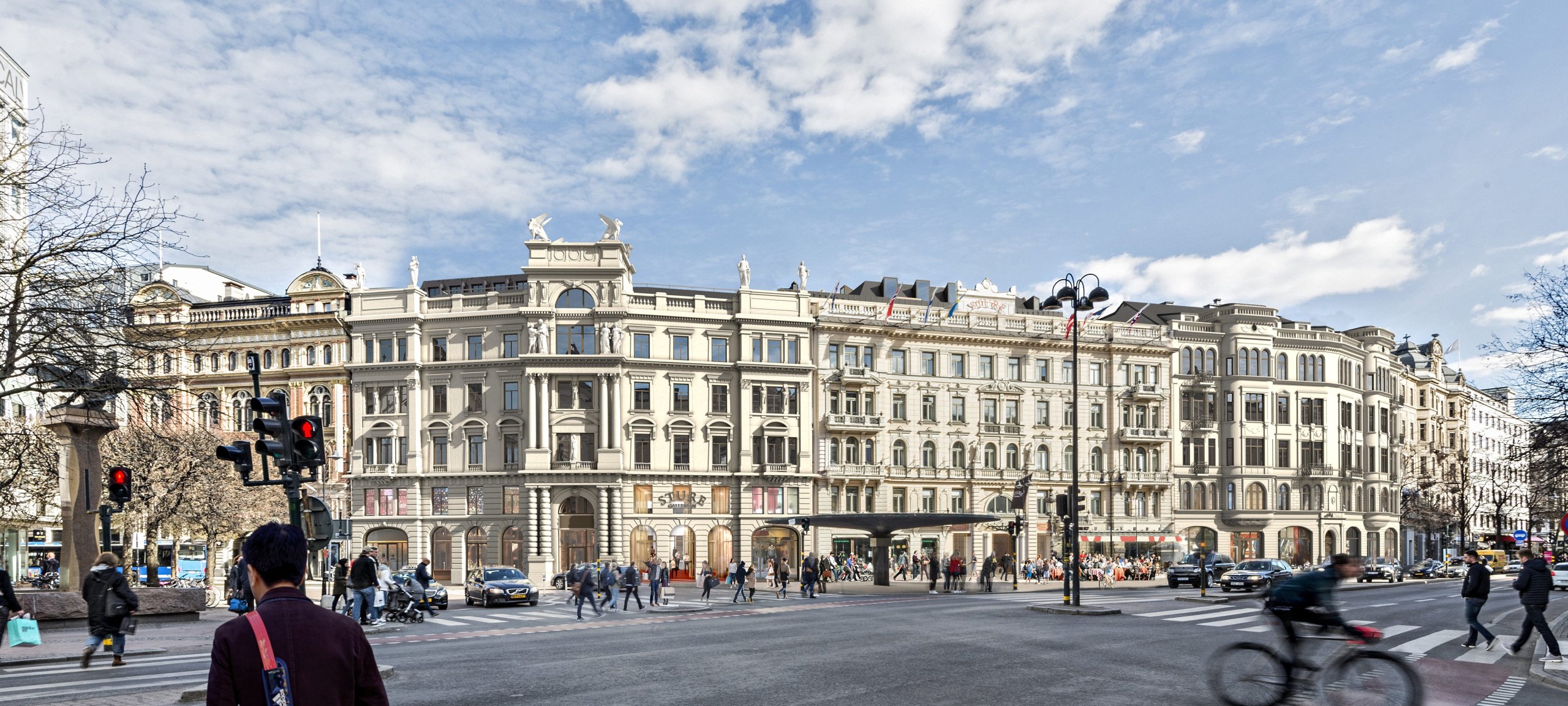 Take a look inside
Sturekvarteret is not only getting wider and brighter walkways. We are also creating five new inviting entrances that attract both new and old visitors.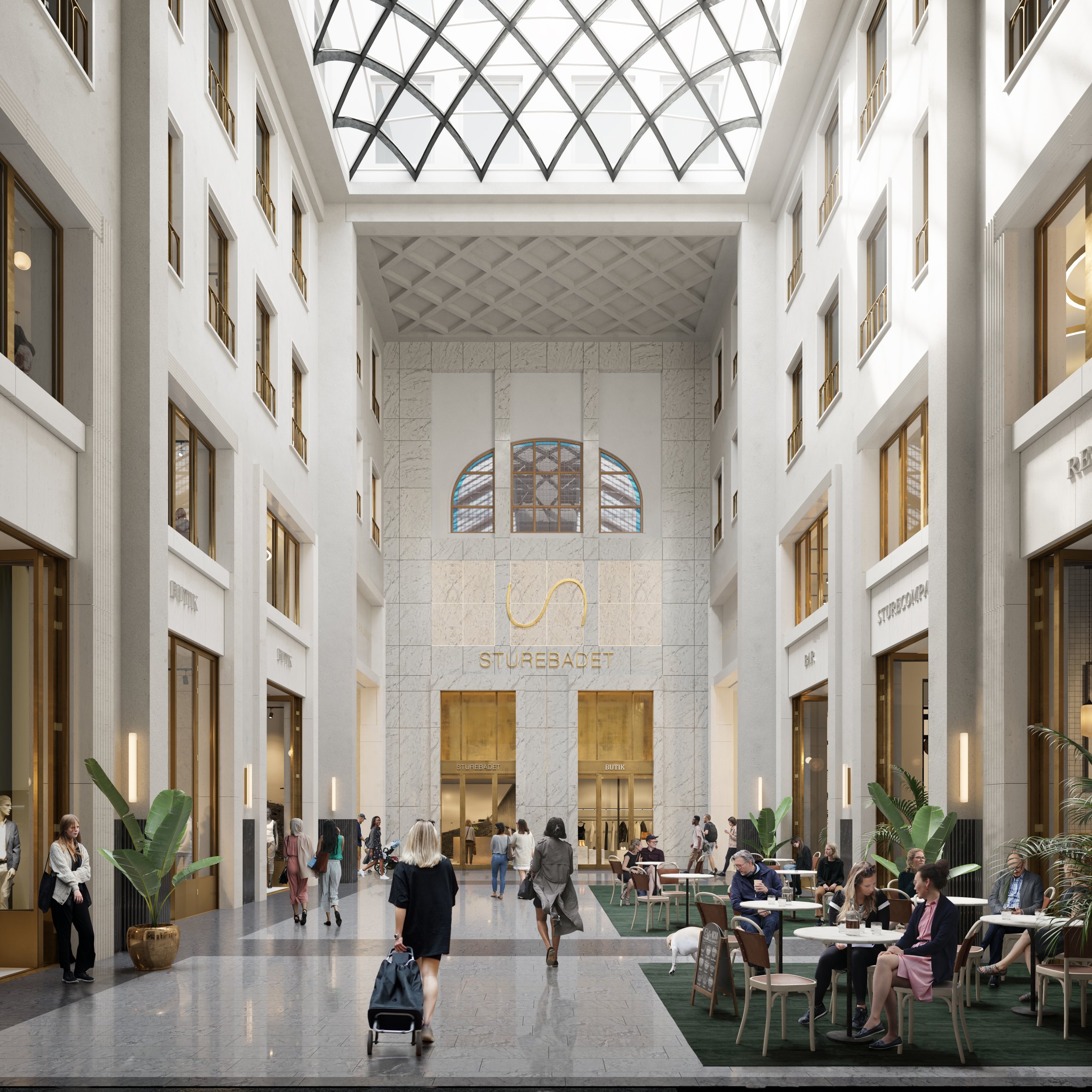 Historical places in new clothes
History is being written and future created at Stureplan. That's why we have invested significant resources in preserving and carefully developing iconic destinations such as Sturebadet, Sturecompagniet, and Sturehof.
Let us help you!